Oneupweb : Digital Road Show Explains Marketing with Facebook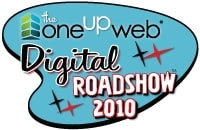 This afternoon we had a wonderful, free and very informative live discussion on our Digital Road Show! Oneupweb Founder and CEO, Lisa Wehr, and Social Media Director, Keirsun Scott, provided incredible knowledge on today's topic: Incorporating Facebook Into Your Marketing Mix.
Starting with the basics, Lisa and Keirsun lectured on Facebook 101 and explained the mind-boggling changes Facebook has just implemented.
We conducted a poll before the webinar and we were shocked that 25% of business professionals do not use Facebook in their marketing mix. Facebook is a vital tool for engaging customers, so take advantage of it as soon as possible!
The topic was hot and made for great attendance. Not only did we have a large audience, we were also lucky to have a very active and engaged group of people.
Bummed you missed out on this awesome event? No need to shed tears…if you were unable to attend the live discussion today, you can get your fix at the Digital Roadshow archive. This archive is filled with loads of fun webinars we've hosted, so be sure to check it out!
We appreciated ALL the questions we received this afternoon. Still have questions? Please ask away, anytime. We are always here to help with marketing questions and concerns.
Up Next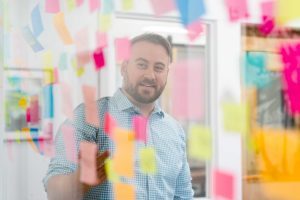 Things are uncertain. We know. Here are eight things you can do today to take control of your marketing and set yourself up for success, no matter what's ahead … Go through your social posts and channels. If there's anything that you've planned or scheduled out that needs a second look or to be shelved,...