Oneupweb : Do You Remember When?
I was sitting around my house trying to figure out what to do. I was bored and there was no place to turn to for information. I asked my wife, she had no ideas. I asked my kids, nothing. Turned on the TV and both channels only had the President's speech. I couldn't contact any of my family, as they were out of the house doing other things—other things that I could be doing, if I just had some way of getting the information…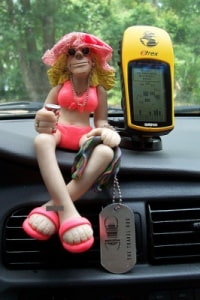 Yes, that was all made up, but do you remember those days? I'm getting a bit older, but I almost remember them and am surprised by how things have changed so much. Today, I can get everything I need with a click of a mouse, a tap of a screen or a quick call to a cell phone. I can log on to my computer and see where my kids are with GPS tracking if need be. Heck, I can even see who won an Olympic event four hours before NBC broadcasts it.
The question is no longer "what is there to do?", it's "what are we going to do next?".
With information and communication so readily available, you can just about keep track of anyone at any time. When I was a teenager, I lived ten miles outside of town. When I got in trouble, my parents only had to take my keys and I was done for. The phone was attached to a cord, so there was no place to plot and plan my escape. If I did get out of the house, my parents would have no idea where I was until I came back.
Today, you have to take the keys, take the cell phone, and block the social networking sites and e-mail. I'm sure I missed a few other means of communication, but you get the point. I haven't gone as far as the GPS tracking yet, but it's nice to know it's available if I need it. Of course, the kids these days will find ways to get around that, too.
But all this begs the question—is there just too much information out there? I say, who knows, and who cares. The only thing that really matters is whether the information you want to share is what people are finding. With the proper SEO or PPC campaign, your website can be found as easily as your kids on a Friday night.