Oneupweb : Don't Let Social Media Spook You—Get the Bloody Truth!
October is a busy, hectic and often scary month. From Halloween decorations to the pressure of figuring out a unique costume—it's overwhelming. And that's the fun stuff. This month can be quite chaotic for the business world too—wrapping up the year and marketing for the holidays. It's obvious that October can feel spooky, but this month our Digital Roadshow episode will make you fearless when it comes to social media marketing!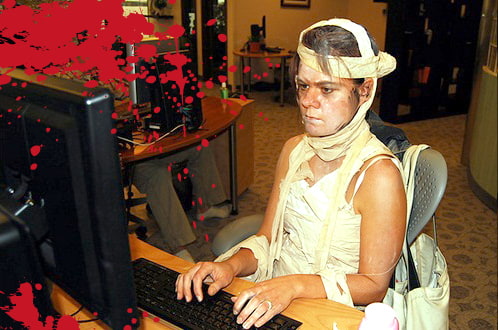 We understand that the social media world is mind boggling, especially when you are using it for a marketing strategy. So, we've decided to brew up a free webinar for you to understand the real ways to implement social media to your benefit.
Join our CEO, Lisa Wehr and our Director of Social Media, Maureen Michaels on Wednesday, October 20, 2010 at 2:00pm EDT, to learn how to use different social networks to get your business buzzing!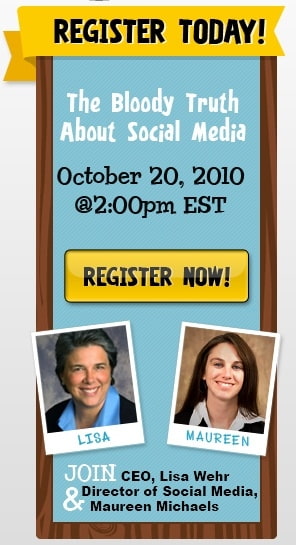 Get ready to go viral with Facebook, Twitter, Digg, FourSquare, Delicious, and Linked In! And don't worry if you haven't heard of half of these networks—Lisa and Maureen are ready to guide you!
You can't afford to miss this one-hour session! We know what it takes to survive the social networks and we're ready to deliver the facts to you.
Don't be a zombie…use your brain to learn new social media tactics. Is your brain full of questions already? Go on and ask away. Our social media marketing experts are ready for your questions now and even during the webinar.
Have social media nightmares? We'd love to hear them…don't be afraid to share them with us in the comments!