Oneupweb : Easy Recipe for Keyword Soup
It is not often the case that you will find me tipping my hat to Microsoft for a job well done; however, in this case they have hit a home run. Microsoft Advertising Intelligence (Previously Microsoft adCenter Add-inBeta) is a remarkable tool that can be of assistance in researching and optimizing keywords for any paid search marketing campaign.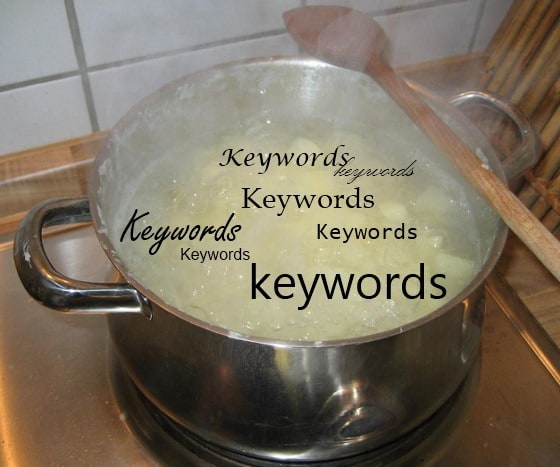 If you are like me and enjoy statistics and analysis, you will like that this tool comes in the form of a plug-in within Excel. Once installed (an adCenter account is required to use the tool), the information at your fingertips is endless!
I usually begin by testing out a list of keywords I derived using my own secret mix of PPC magic. The tool is able to output a variety of important attributes, such as: keyword relevance, historical costs, traffic, geographic location of the search and demographic information based on sex and age.
To see if I missed anything in my core set of keywords, I then run the Keyword Extraction tool. It gives the option of contextually suggesting keywords based off of your original list, or outputting suggestions based on queries that contain your original keyword list. Both ways have yielded me useful terms that I would not have otherwise come across on my own.

When it comes to putting together a bidding strategy for your campaigns, audit the keywords against the keyword performance indicator (KPI) tool, which outputs actual and forecasted clicks, impressions, ad position, click-through-rate and cost per click for a user defined period of time.
What differentiates this tool from many of the other tools we use in our day-to-day research is that it outputs actual data pulled directly from Bing, Yahoo and MSN. Despite Microsoft being the smaller chunk of the pie when it comes to search engines, the information I am provided with allows me to get a general idea as to what kind of performance I can expect to see from a set of keywords. I am then able to extrapolate that information over to Google, if need be.
If all of this sounds too much like Charlie Brown's teacher and you would rather leave this department in the hands of seasoned professionals, check out how Oneupweb will help you reach your target audience and grow your business.