Oneupweb : Facebook Like Button Changes Format in News Feed
Facebook is currently testing a new look and format of what "Liked" or "Recommended" content on third-party sites looks like in Facebook News Feeds. For example, if you Recommend a certain story on CNN.com, the way your action looks in your friends' News Feeds will be different. Below is a before and after image from InsideFacebook.com:
Old Format


New Format


Notice a thumbnail, title and description have all been added. Also, the Comment, Like, and Share features are more prominent.
Speaking of the Share feature, Mashable.com confirms that this new "Like" News Feed format essentially has the same functionality as the Share button, leading social media aficionados to agree that Facebook will be weaning out the Share button and simply replacing it with the Like button.
This new Like design is certainly different than its predecessor. All aspects of what one "Likes" are more prominent, which makes me wonder—will you be more aware of what you "Like" or "Recommend" to your friends on third-party sites?
From a social media marketing perspective, there is now more reason for businesses to add the Facebook Like button to their websites as the actions taken with that button will be more prominent to Facebook users. Will you now consider added this to your company's website?
Please leave your thoughts in the comments section below.
Up Next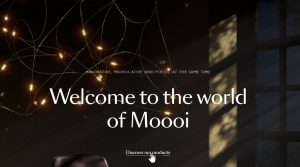 Across the web, animation is a powerful tool that businesses use to create compelling and useful experiences. But adding it to your site and making sure it's effective can be tricky, at best. Let's break it down and discuss the benefits, how we make it happen, and some examples of animation design. Benefits of Web...