Oneupweb : Facebook Meets About its Privacy Settings
Since Facebook announced its game changing platform—Open Graph—during Facebook's f8 developer conference last month, the social media Goliath has been garnering some major heat with regard to its users' privacy.
There are comments made to Facebook's blog posts, Facebook groups, and actual websites denouncing Facebook's privacy changes to accommodate the Open Graph.
Privacy is an extremely sensitive and important issue—this heated debate is completely valid. And it's wonderful that people are so passionate about not only protecting themselves, but others as well.
We, the social media team at Oneupweb, are up to our knees (more like our necks) in all things Facebook. We know the privacy settings inside and out. But to the average user, these privacy settings can be extremely complicated because—well—they are really complicated!
The New York Times thought so, too. So they put together this wonderful graphic that combs through the "tangle" of Facebook's privacy settings so users can wrap their heads around it.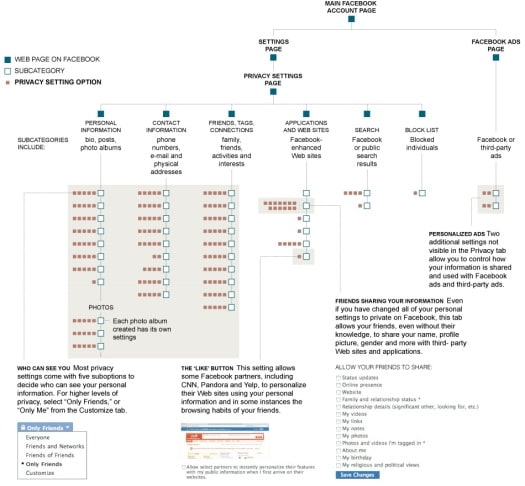 According to AllFacebook.com, because of the reaction to Facebook's privacy changes, Facebook was supposed to have an "all hands meeting on privacy" yesterday afternoon at 4pm PST.
"While it's unknown what Facebook will announce during the meeting, it's pretty obvious that changes will need to be made if Facebook is going to regain users' trust," the website states.
What are your thoughts regarding Facebook's privacy settings? What do you think will come of its meeting?
Up Next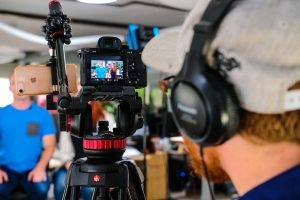 With so many avenues to market your business, determining which will garner the most ROI can be overwhelming. As you're debating where to allocate your marketing spend, do not overlook video marketing. Here are some initial reasons: Video marketing works – plain and simple. Video display ads have been found to earn 480% more clickthroughs...