Oneupweb : Facebook Press Event Today
Mark Zuckerberg will be speaking at a press event today before the official start of the Web 2.0 Summit in San Francisco.
Many believe Zuckerberg will be speaking about Facebook Messages. Messages is a feature fairly similar to email, whereby you can send one to many private messages with your Facebook account, except you don't need an email address to send the message—you just need to be "friends" with the recipient(s) on Facebook.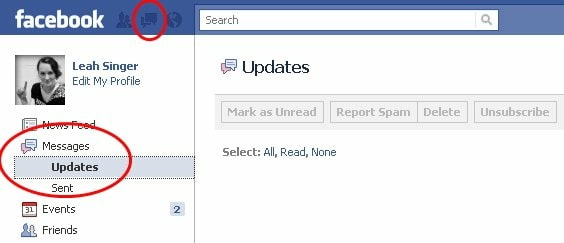 Aside from work, how often do you check your personal email? Multiple times per day, once a week, once a month?
I check my personal email about once a week. I check Facebook everyday. If Facebook upgrades its Messages feature, there is a good chance I'll check my personal email even less.
With this possible new update, the social media marketing community is curious to know if the social network will generate more options for Facebook Page administrators. While people send Messages, Page administrators send "Updates" to fans. As of now, Facebook users receive Updates from Pages separate from Messages. Users do not receive a "notification" from Facebook if a new Update is sent to their account, unlike Messages. This is probably to reduce or eliminate SPAM from users' accounts.
If a major face lift is in the works for Facebook Messages, will Facebook soon become the epicenter of the Internet? Do you think it's already there? Please leave your thoughts in the comments section below.