Oneupweb : Facebook Profiles Get Overhaul
Facebook unveiled its plans to restructure its personal profiles on Sunday during a 60 Minutes exclusive.  The tabs that you've become used to will soon be gone. Instead, the top portion of your profile will feature a brief overview of you and photos you've been recently tagged in. The "tabs" have been moved under your profile picture.
According to Facebook, the featured information on the new profiles are "the kinds of conversation starters you share with people you've just met or exchange with old friends as you get reacquainted."
See the screenshot below for an example: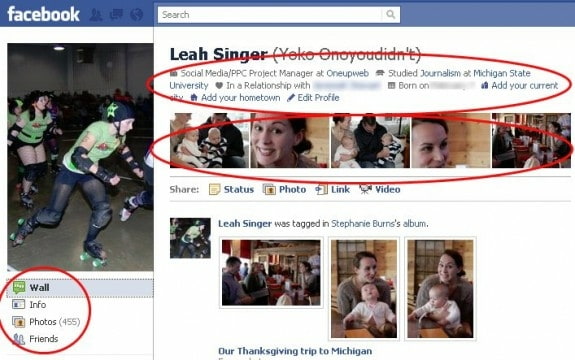 I agree with Facebook that the information listed above is very similar to the kinds of things you ask when getting to know a new person: Where are you from? What do you do for a living? Where did you go to school? etc, etc.
Furthermore, in the revised Info section of your profile, there is a new Sports feature. As a roller derby player, I think this is a cool way to further link my team and my teammates to my profile for my other connections to see. I think this may be my new favorite addition to the changes.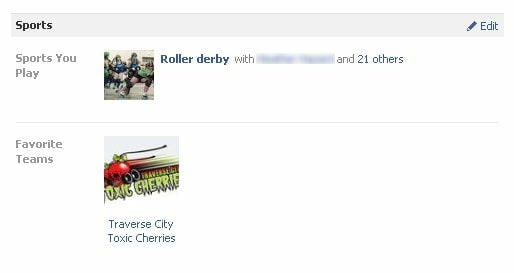 According to the Facebook Blog, the social media network is "really excited about the new profile.  We're rolling it out gradually and plan to get it to everyone by early next year.  You can upgrade immediately or learn more about the new features on this page: www.facebook.com/about/profile."
Will you upgrade immediately to check out the updates or will you wait until you are automatically changed?