Oneupweb : Facebook—My Love/Hate Relationship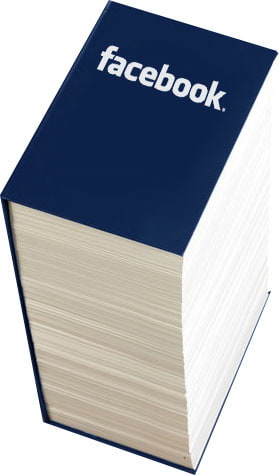 I did it. After five years of intentional avoidance, I did it. I joined my friends and coworkers on Facebook, reluctantly I might add.
I joined because I had to. As a developer, Facebook requires that an individual person represent their apps. That means that business pages aren't eligible to request new app IDs.
So with much hesitation I signed myself up for a profile. I clicked the submit button with shivering hands while sweating bullets (drastic over exaggeration), and what I saw both scared and shocked me.
Pictures of people who I was friends with in school. Friends who had no link to my email address, nor did they know me by my given name. If I lived in a smaller town I wouldn't be so surprised, but narrowing the thousands of people in the area from my generation, down to just a few choice friends, is a little freaky to me.
So now, that being my first impression, imagine how I felt when I had to confirm that I'm a real person; a requirement for all Facebook developers. They gave me a choice, submit my mobile phone number, or my credit card info. Naturally I chose the phone, but I was uneasy about it nonetheless. I immediately received a secret code which confirmed my existence as a human being (or at least my ability to mimic human behavior).
It's official, set in intellectual stone. I am on Facebook. Whether I use it for anything more than just development remains to be seen, but you can expect great things to surface in the way of apps in the coming weeks.
On a side note, the Open Graph, Javascript SDK and FQL have all been exceptionally well designed and documented. A HUGE leap of improvement from the old developer wiki days of FBML. But I'll write more on that as these projects pan out.