Oneupweb : Foursquare vs. Go Daddy?
I'm proud to say I'm the mayor of Oneupweb. Honestly, it's a really hard title to hold onto, as at least half of the people in this building are using this popular service for entertainment or research. But when I went to the website today to check-in (I still have a Razor, and prefer to use the Foursquare mobile site), I was greeted by a Go Daddy page instead.
A quick Twitter search told me I wasn't crazy—other people are experiencing the same issues.
So the question is, what's up with Foursquare? If you have any information, please share it with us.
Up Next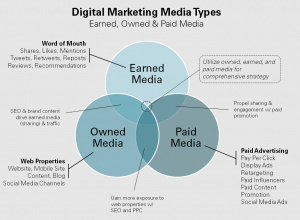 In order to generate quality website traffic and efficient ROI for your business, you already know you need content that's compelling and useful to your target audience. But website content creation is not enough. A great strategy combines different types of media for optimal performance. Let's talk about earned media vs. paid media vs. owned...