Free Twitter Background Template for Photoshop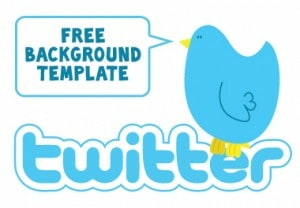 Everybody and their grandma loves to customize social profiles. It gives our interweb alter-egos a visual identity and style. It catches the viewers eye, but also makes our profile feel like home.
Here at Oneupweb, we not only enjoy tailoring our own profiles, but we also love designing quality social backgrounds for businesses, too. One of the most popular is the Twitter background. When we first started offering this service, we searched high and low for a good template to help with placement and spacing, but found nothing worth using.
So, we did what every design geek would have done in this situation—we created our own!
The biggest issue with designing a Twitter background is that the image is aligned to the the left. This means that artwork can be covered due to different screen resolutions. That's not a problem anymore, because our Photoshop template has guides, which allow you to layout a design for multiple sizes.
I'm confident that this is the best Twitter background template you'll find and we're giving this twitterific template away for free! So, use it, share it and let us know what you think!