Oneupweb: Gift Giving Gets Personal With Augmented Reality
Lately, brands have been coming up with unique and captivating uses for Augmented Reality. We've seen brands like Mini, Toyota, BMW and GE wow consumers with the cool factor of engaging with their products in an "augmented" reality. And even the USPS uses Augmented Reality in a more functional way. These are all interesting attempts to engage with a brand, but they all leave out an essential part of advertising: the emotional connection.
One brand that has hit the right cord is Home Depot, with their new Video Gift Card. When someone gives a Home Depot Gift Card, they can attach a personal video to go along with it. The receiver of the card can then go online, hold up it to their webcam and view the video in 3D space. By using Augmented Reality and personal videos, Home Depot gives users a chance to get more personable with gift card giving and allows for an emotional connection most other brands are missing in their campaigns.
Up Next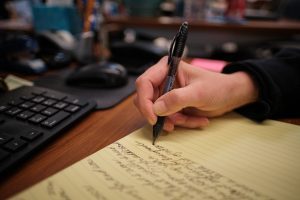 As content creators, we're continuously building content (for our agency and for our clients) to best meet the needs of potential and existing customers. While meeting those needs is important to us, the ultimate goal of content creation is always to drive leads and sales. Gated content is a valuable part of many marketing strategies,...