Oneupweb : Gone Mobile
I guess my invitation for Sprint's party of the century was lost in the mail. This Wednesday, May 12, 2010, Sprint is hosting the HTC EVO 4G Launch event in New York City. Surely, Sprint CEO Dan Hesse will be wondering why I'm not there to witness him show off all the wonderful capabilities of his new  "iPhone Killer"; the HTC EVO 4G. Not only will this event feature Sprint's new smartphone, it will also show the advance film screening of "Prince of Persia: The Sands of Time", co-sponsored by Sprint and Disney. There's big talk that the movie may even be played on the big screen, streamed from the phone itself, which will hype up the phone's groundbreaking feature: the HDMI output.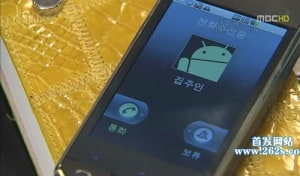 As someone on the research end of the digital marketing spectrum, I have to admit that there is quite an impressive product marketing push going on for this smartphone (especially since they released the product information over two months prior to their estimated release). I see the Google News updates on a daily basis regarding the HTC EVO 4G and there are many, many people commenting about this new product. Even though the public has been carrying the weight of advertising this product for free via online communication, big companies (Best Buy, Radio Shack and Sprint) have also been creating hype as they pre-leak product information.
I've been a loyal Sprint customer for over eight years, and I'm thrilled that I can take the smartphone jump without having to change my service provider. While I'm not classified as a "Sprint Premier Customer", they have been very accommodating to my many questions and requests. Sprint seriously has provided me with the best customer service I have ever experienced over the phone.
Rumor has it that the phone will be available to the public sometime this summer. I'm waiting for Sprint to announce the pre-order, which I expect to receive soon. This pre-order will allow me to purchase my phone directly from Sprint before the retail outlets and distributors are able to sell them. Wondering why I'm so anxious for this phone? Then check out all the features this HTC EVO phone has to offer.
While our local area of Traverse City, MI, is still relatively new to the 3G technologies and the chance of a 4G upgrade is currently not on the radar, I look forward to the day it will be available in our neck of the woods. And it is that day that I plan to use my soon to be HTC EVO phone, which is all ready for the 4G possibilities.
The 4G possibilities seem endless! I can't wait to get the lowdown on physical brick and mortar stores with Google Places and begin augmenting my reality with the many map overlay features. I'll be carefully examining any location based advertising that appears as I go, for industry research.  I'll let the pre-installed Google Navigation guide me around, with maps right down to the street view. For more specifics on Location Based Mobile Advertising, check out my colleague Chip's blog.
I'll have my Google Goggles on soon and will be scanning QR codes left and right to see where they take me in the digital realm.  Meanwhile, eBay will not be able to keep up with my buying and selling, because I'll be able to check my auctions with their timely reminders on the fly.
Even though I'm not a big television watcher, my Sprint Everything Data Plan will also include the basic channels, so that I won't miss out on my sports.  All of the features within this little phone may be substantial enough for me to say goodbye to my basic cable and internet package once and for all.
Best of all…I can take my killer Pandora stations wherever I go. Pandora now knows what I want to hear more than I do. My new phone will let Pandora create a soundtrack for my own physical and digital world. I just can't wait for the arrival of my new phone, so I can start living the dream of having all these features in the palm of my hand.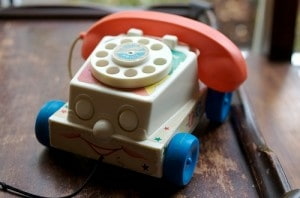 Mobile phones sure have come a long way. What do you expect from smartphones in the future?