Oneupweb : Google +1 Button
When you think of "plus one," what do you think of?
Do you think of an awkward party invitation where someone asks, "will you be my plus one?"
Or do you think of NeNe Leakes questioning LaToya Jackson's ability to add 1+1 on Celebrity Apprentice?
If you're at all expose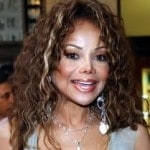 d to the digital marketing world, then "plus one" probably has a different meaning for you. One of Google's latest announcements is the integration of +1 (pronounced "plus one"), which pushes Google into the social layer of search they have long been discussing.
What is +1?
If you have a Google Profile, you can "plus" websites, articles, and more to show what you think is interesting or worth recommending to others. Think of it as another button to add to your existing set of tweet, Like and share buttons.

How is it Different [from other Google Social Search Initiatives]?
+1 affects both natural and paid search in a significant way. When you "plus" an organic search result or a site, then these +1s may appear on a paid ad. According to Google, these +1s will show on all search ads by default as there is no way (at this time) to control their appearance.
How is it Similar [to other Google Social Search Initiatives]?
It's not quite ready for primetime. Like the ill-fated Google Buzz launch, webmasters are unable to add the +1 voting button to their site for at least a couple months.
How Can I Use It?
Those with a Google profile will be able to "plus" items. If you don't have a profile, then you cannot "plus" anything, but if you're signed into your Google account, you can view +1s and personalized recommendations. If you have neither a Google profile or account, you will still see generic "plus" data.
Certainly there is a lot more to learn about Google "plus one," and the next few months are sure to be interesting. What is your initial impression?
And in case you're wondering, Oneupweb has more brainpower than LaToya and NeNe combined (check out our resume), and we're happy to be your plus one at the digital marketing dance.