Oneupweb : Got Inspiration?
As designers, we all have had that moment of a complete and total creative mental shutdown. Some of us choose to wash our hair, knit or stare blankly at the computer screen until inspiration hits us like a bulldozer. I prefer to check out some of my favorite design idols for the best kind of inspiration.
My three favorite designers of this century (yes, they're all alive and designing) are David Carson, Mirko Ilic and Milton Glaser. Their dynamic work and out-of-the-box thinking always helps me to come up with something worthy of the design world. Here is a little information about them that will, hopefully, help you stop banging your head against that wall and get back to designing, because despite what you think, washing your hair is not a valid excuse to your boss as to why your work isn't done:


David Carson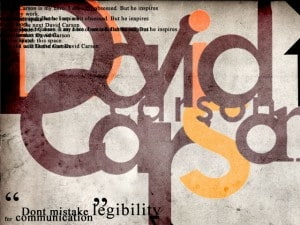 With David Carson you can go one of two ways: you love him or you hate him. Regardless of your personal feelings towards him, he has pushed the elements of design to a whole new level. With his unusual use of typography he is sure to inspire anyone who needs something interesting to do with with type. His out-of-the-box thinking and awesome work has definitely managed to inspire me a time or two.


Mirko Ilic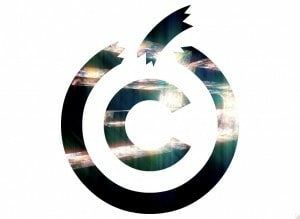 Mirko Ilic is a champion among men when judging design skills. His portfolio is massively dynamic starting with logo design for the Museum of the History of Yugoslavia all the way to animations for Warner Brothers. He and his company are creative geniuses—don't take my word for it—take a look at his website for a minute and the next thing you'll know an hour has passed. Feeling too lazy to even enter the website? Not to worry, just keep refreshing the homepage and your eyes will be assaulted by a multitude of different designs.


Milton Glaser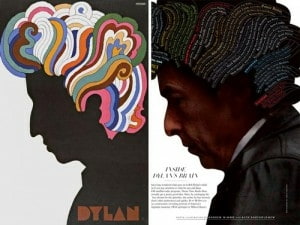 Milton Glaser has been popping out heart stopping work for decades. He's not only creative on paper, he' s also creative with a variety of  different canvas. Hey, if you create the "I heart NY" symbol you are pretty much an icon for the books. This guy has been around the block. He has taught design, designed for pretty much everyone who is anyone, and owned a successful studio. To top it off, he is a super cute old man—just check out his videos on his website!