OneUpWeb : Grow Your Own Online Presence
Having recently moved from the crowded streets of Los Angeles to Northern Michigan, I can now breathe easier. There is no smog here, and I pass ample amounts of farmland and orchards on my drive to work. It's so inspiring to be close to the food that ends up on our table, both my wife and I started our own garden. When we first arrived to town, we plowed out a nice area of our property. And, even though we had never had a garden before, we were excited about growing our own food.
We proudly stepped back from our plowed land to realize that we had not created a garden at all—it was more like a small farm. We probably should have had the sense to make a garden that was smaller and more manageable, but the excitement of growing our own food got the best of us and we are now taking care of a 15′ x 60′ garden. We'll have a nice harvest at the end of the summer, and we're looking forward to being self sufficient with our produce for a short while.
I imagine someday having a larger farm so we can be more self sufficient with our food. And then there are the dreams of having a real farm and not relying on other people at all for our food source. I would then know that the food sustaining me is organic, free range, hormone-free and pesticide-free. I would have total control of the results and know what I am putting on the plate in front of me.
I sometimes wonder if being self sufficient is a common dream. It seems to me like it's an evolutionary trait inherent in our blood. You want to walk on your own as a baby. You want to drive to freedom in high school. You want a job after college and to cut the financial ties with your parents. You may want to work for yourself after school and start your own business. What happens after that? Your business grows and grows and your self sufficiency dwindles because it's not easy to run a business.
There are so many parts and pieces to manage that you start to rely on other people with specific expertise that can do it better and faster than you. You probably have employees to do the daily work, an accountant, an attorney, a printing company, a PR firm and a marketing agency. You'll probably never want to take on these jobs yourself, especially the attorney job. And you're probably spending a large portion of your budget on marketing, and most likely, having other people market for you.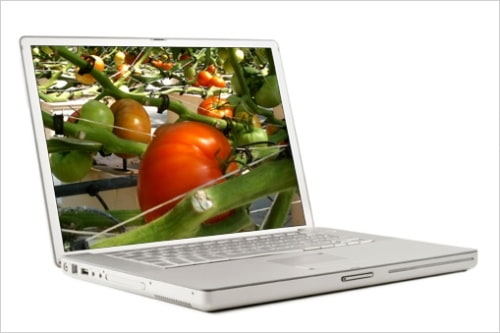 What if I told you that you could be self sufficient with part of your marketing efforts? More specifically, what if I told you that you could run and manage your own website? Here at Oneupweb, our web design service does more than create a pretty site for your consumers. By utilizing and customizing content management systems, we make it easy for you to update your business's website, track your leads, manage your inventory and analyze your numbers. We make it intuitive and painless to run your own self sufficient online presence.
If you're dreaming of breaking free from your marketing agency running your website, contact us and we'll get you on your way.