Oneupweb : Halloween Apps Make the Holiday Less Scary
I have to say I'm a pretty indecisive person. I'll usually let someone else decide where to go for dinner, or what to have for dinner. Decision making just doesn't come easy for me. Like trying to figure out what I am going to be for Halloween this year—actually any year—I am clueless. I have friends that try and make suggestions, and that doesn't even help. For whatever reason, I just can't make up my mind.
Now, there are a few rare moments when I actually do know what I want. It's during these times that I make solid decisions and there is no second guessing.
There's an app for everything these days! There's even an app that helps people with the trouble of deciding what to be for Halloween—HalloweenCostume Generator. It's simple, easy and best of all, it provides you with great ideas for Halloween. It's quite fun entering in the gender you prefer to be, the  party environment you're attending and your current mood!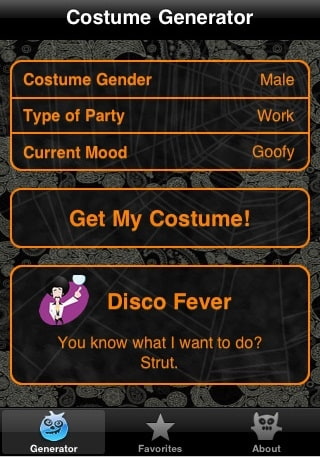 Although I didn't actually use the HalloweenCostume Generator this year, I'm pretty sure it will help me out for 2011. The good news is, I ended up creating a pretty rad costume: A biker chick! Witness my bad, tough look in the photo below.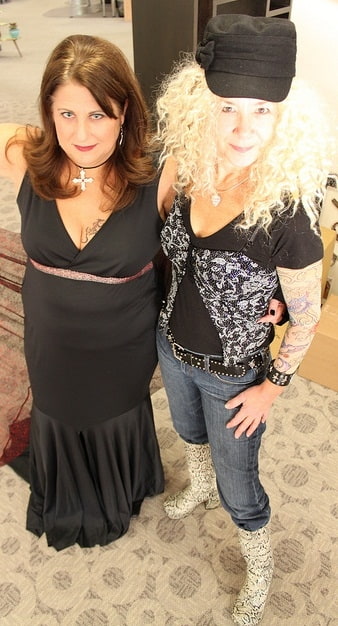 Everyone (well, most everyone) dressed up for some office fun today! Patty, Oneupweb's Director of Office Administration makes for a perfect vampire this year! To scope out Oneupwebbers in their festive costumes, feel free to visit our Flickr page.
Although I've admitted to being very indecisive, there is one thing I am always sure about. That one thing is being a protective parent! My daughter is no longer a trick-or-treater, in fact she has two of her own now. But if I were a parent of a younger child, I would definitely be getting the new Trick or Tracker app. This cool app lets you know where your child is at anytime, as long as they have their phone. This app would certainly put my mind to rest. It can actually provide you with the house address they are receiving candy from, and a Google Map of that location. It can also be used as a flashlight—a great feature to prevent little ones from tripping on their costumes in the dark. And it's FREE until November 2nd!
I wouldn't think twice about downloading (for free) that app if I had little kiddies roaming around with all of the other ghosts and goblins.
So how about you? Do you have your Halloween costume picked out yet? I hope both of these apps make Halloween less scary—easing your mind from the frightening costume decision and the fear of sending kids out for candy.