Oneupweb : Holiday PPC—Don't be Late to the Party
Last month, I mentioned that the time to prepare PPC campaigns for the holiday season was upon us. Well, an entire month has elapsed since my last post and we now find ourselves immersed in the 2010 gifting season. Fortunately, for those of us in Northern Michigan, fall has been uncharacteristically warm and comfortable; I even managed to squeeze in a of couple extra Sunday afternoon barbecues. With such great fall weather, it can be difficult (and perhaps just a little depressing) to imagine that in just a couple of weeks, we could be shoveling snow, dealing with perpetually wet pant legs and trying to find creative ways to re-purpose leftover turkey. All weather and food references aside, it's imperative that your holiday PPC campaign is now active and healthy.
As the parents of three young children, my wife and I have been thinking a lot about and planning for the holidays. At this point our research has included the obvious, "what gifts to buy the kids?", "where can we find the best price?" and "who has the best shipping offers?" Our family also likes to embark on a few weekend trips throughout the holidays, so we've also been checking out hotel prices, local area attractions and packages available online.
Consumers (such as my wife and I) are already thinking ahead to the holidays, and online retailers should already be engaging this type of holiday traffic. If they're not—it's likely the competition is. According to Shop.org's eHoliday Study, 40% of online retailers plan to begin their holiday marketing by Halloween, and another 40% is set to begin marketing the week of November 1.
On top of the likelihood that the competition is already poised to appeal to the holiday masses, the same study indicates that 63.8% of retailers expect online sales to grow by 15% or more compared to last holiday season. That's a pretty optimistic outlook and could make for a  merry holiday season for many online retailers. It highlights why it's so important to get your holiday campaign online and compete as soon as possible.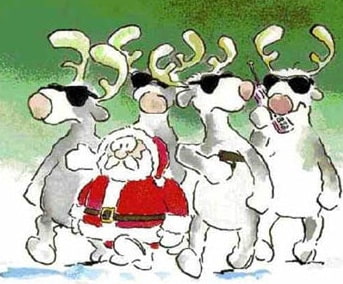 As I mentioned in my last post, it's important that PPC campaigns offer unique incentives within ad text. This year is no exception, it's critical to set your ads apart from the competition. According to the National Retail Federation, 4 out of 5 retailers will offer "free shipping" during the 2010 holiday season, that's almost 85% . This means that other compelling offers such as giveaways, overnight shipping and percentage discounts will be a differentiating factor. I'm not suggesting that "free shipping" offers be abandoned—free shipping is very enticing. What I am suggesting however, is that ad copy doesn't rely solely on "free shipping" offers,  it must be compelling in other ways too.
Don't wait any longer, the excitement and opportunity of the holiday season has begun. If you're an online retailer and feel like you have too much to accomplish this holiday season, don't miss out on potential revenue. Contact a digital marketing expert like Oneupweb! And as always, please share your holiday outlook and suggestions through the comments. We'd love to hear about your experiences!