Oneupweb : How Higher Education Handles Website Design—No Student Loan Required
Today's topic: Higher Education
College and university websites need to achieve a careful balance. First of all, the website must appeal to the university's commercial interests, which are primarily the parents helping their high schoolers with researching college choices. In addition to parents, universities must also target prospective students and scholars.
But of equal importance, a university website should serve the non-commercial information needs of its current students and faculty. Information like the complexities of curriculum choices and the conundrums of daily events and procedures that exist within a busy college campus.
Therefore, design and usability are considered the key credentials of effective higher education site design.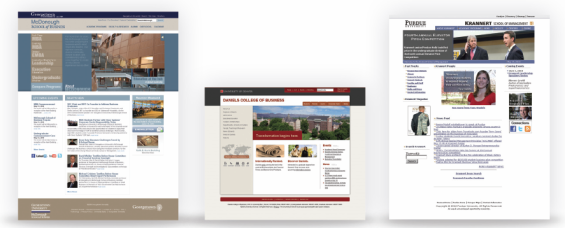 In our study we selected three business schools offering full-time MBA programs:
McDonough School of Business at Georgetown University
Daniels College of Business at University of Denver
Krannert School of Management at Purdue University
Each school's website was graded on four main disciplines:
Appearance
Ease of Finding Information
Functions & Features
Overall Usability
And keep in mind, the internet-influenced minds of the Oneupweb staff are not the ones picking apart these fine university websites. We analyzed and digested data from a 2008 study conducted for the Joint Information Systems Committee (JISC). Participants in this study included university students and staff, in addition to working professionals. Plus, we recruited and brought in our own guinea pigs for a Oneupweb eye tracking study.
And if you haven't already, check out these other blog posts about our Revolutionizing Website Design study:
You won't get a credit hour for reading our blog posts, but you will get credit for sharing this information with your peers.
Up Next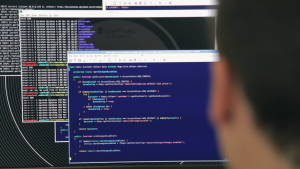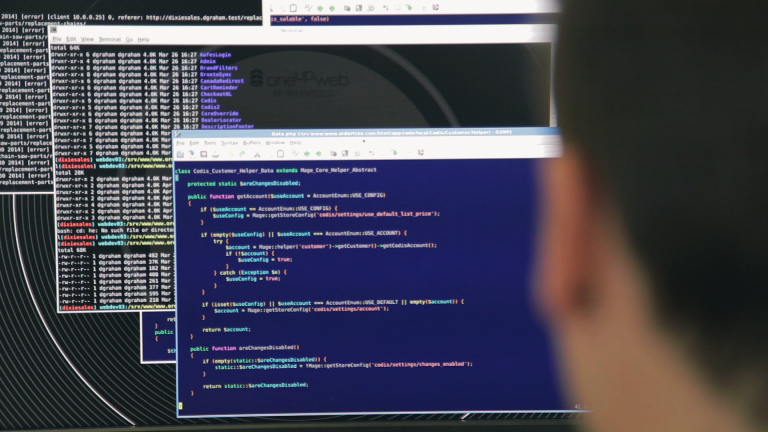 Oneupweb is looking for a Web Developer who can write, develop and implement standards-compliant code to create dynamic web pages. This position will be part of a team dedicated to working with a variety of clients developing websites, microsites and landing pages. Your skills must include: Strong collaboration and communication Strong time management Expert PHP,...