Oneupweb : How To Configure Auto Reply From a Mail Enabled Public Folder Using Exchange 2010 SP1
As many of you already know, Public Folders have been deprecated in Exchange 2007 and 2010. However, Public Folders for many organizations are ingrained in their day-to-day operations that Microsoft was not able to get rid of them as easily as they thought—in fact the original version of Exchange 2007 didn't include tools to manage Public Folders; Microsoft added some basic management into the ToolBox with the release of Service Pack 1 for Exchange 2007.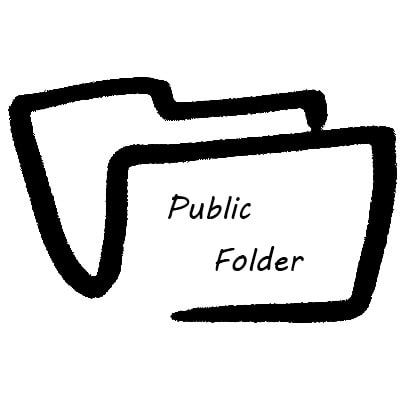 Now with 2010, Microsoft has carried forward the same basic Public Folder management. Needless to say, many tasks in Exchange 2010 are much more obscure than they were in Exchange 2003. Hence the reason for this entry. I recently needed to configure and auto reply rule for a mail enabled Public Folder after we migrated from Exchange 2003 to Exchange 2010 SP1. There was no one place that offered a solution, and pieces and parts had to be gleaned from three or four different articles located amongst a myriad of Google searches—interestingly enough, some TechNet forums were helpful but nothing from Microsoft's Knowledge Base offered a solution.
So without further ramblings, this is what was necessary to get functioning auto reply messages to be sent from a mail enabled Public Folder in Exchange 2010 SP1. I hope this saves someone out there the searching and trial and error that I had to endure. The steps are as follows…
1. Create a Public Folder, Mail-Enable it and verify it can receive mail on the desired address(es).
2. Choose user that is not the Administrator nor a member of Domain Admins for other Exchange restricted group that will be used to create the auto reply rule. You can choose an existing user or create one for this purpose, just make sure it is a basic user.
Make this user an "Owner" of the mail enabled Public Folder.
From the Public Folder Management Console, use the Manage Send As Permission…too to grand this user Send As permissions on the Public Folder.
Next you need to use ADSIEdit to add Receive As permissions for this user on the Exchange Administrative Group (This is why you cannot use Administrator or other Domain Admin account as these are explicitly denied this permission and I would not recommend messing with the default permissions on Exchange unless absolutely necessary lest you really break something).
3. Enable "Allow Automatic Replies" and "Allow Automatic Forwarding" on Remote Domains for the Hub Transport role under Organization Configuration in Exchange Management Console. Without these settings, the mail reply will only work with addresses internal to your organization.
4. Create your Auto Reply rule from Outlook 2007 or 2010 using the Folder Assistant. Note that if your Offline Address Book has not downloaded to Outlook you will get errors when attempting to save the rule. I found it easiest to make sure that Outlook was not in caching mode and I could then save and test my rule.
Again, I hope this article is able to save someone looking in several articles and having to piece together everything needed to make this work. To see an example of this in action, email your resume to jobs@oneupweb.com as we are always looking for talented individuals. Enjoy.