Oneupweb : I Didn't Know I Needed That
You know you have a website that works when your customers stumble across it by accident and then stay to make a purchase. I can't tell you how many times I have been looking for something online and purchased something I didn't even know I needed, until I saw it.
If you have a site that really catches people's attention, you have more of a chance to get them to stay there long enough to see what you have to offer. I am one of the most impatient people I know. My kids will go shopping with me before they'll ever go with my wife. They know that shopping trips with me are more like an Indy car race than anything else. If you're driving 54 MPH, get out of my way. If you're reading labels to see that a box of spaghetti has 4 more sticks than another box of spaghetti, my blood pressure will rise and I'll likely develop coronary disease. Oh, and don't even think about comparing the 700 different boxes of cereal.
So, when you design your website, think of me. How are you going to get someone like me to find your website, and then stay on it long enough to care? Don't think I'm demanding, because there are a lot of people out there like me. Due to our busy lives, we don't have time to spend three hours online searching for something. I want to find it, read about it and then purchase it. That's it. You might even want to throw in some reviews for good measure.
What I don't want to do is spend an evening trying to get to a website that has the product I'm looking for, but doesn't provide the product's description or supporting information. I can't tell you how many times I have gone to a website that lists the price and a nice picture of the product, but doesn't offer anything else. Does the product I'm interested in actually do what I think it will? That's a definite maybe—a gamble I'm not wanting to take. The same goes for sites that have what I'm looking for, plus great descriptions, but no pictures. And, I definitely do not want to have to add something to a shopping cart before I can see the price. If you successfully display products and descriptions on your website, your customers will be able to shop with ease and spend more time looking at the rest of the products on your site, and may even purchase items they weren't initially going to buy.
And, please do not allow your site to look like Sparky from down the street designed it.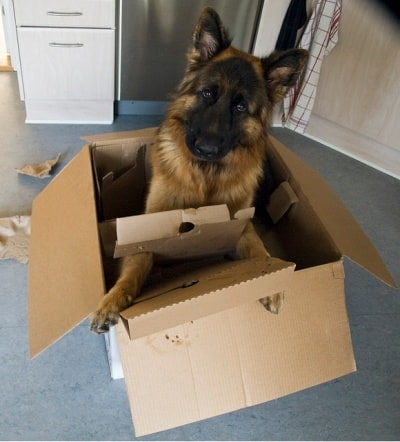 Yes, Sparky is cute, but remember cute doesn't cut it! Here at Oneupweb we understand what it takes to make a successful website! In fact, be sure to register and join us for our free live webinar on August 24th at 2:00pm EST, which will feature our groundbreaking study, Revolutionizing Website Design: The New Rules of Usability.