Oneupweb : Inspiration for a Branded YouTube Channel Design
Recently I have been working on designing a new YouTube Branded Channel for Oneupweb.  I took a minute to peruse a few branded channels to get some inspiration and see what's possible. This is my collection of brands that I believe are doing something right.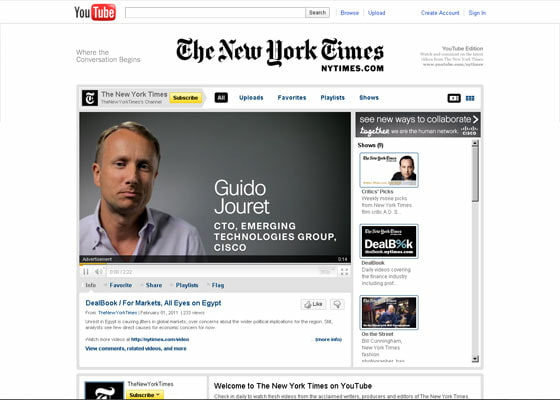 The New York Times
I love the whitespace! LOVE IT! What more can you ask for really It fits their brand and calls attention to the content without distraction.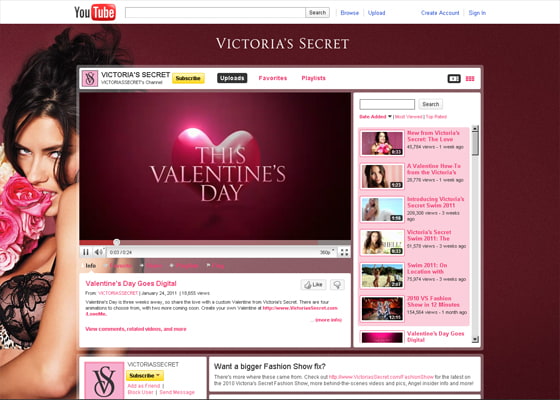 Victoria's Secret
Great use of imagery. You know what they say…sex sells, right? I love that they give away just the right amount of secret to make you want to check out their newest line (or angels).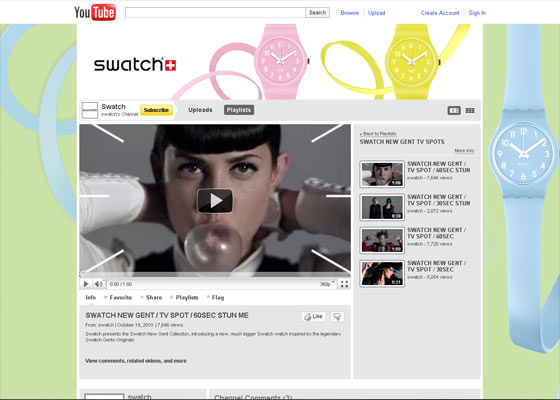 Swatch
What I like about Swatch's design is the white box that is behind the video content area. I like that they are making YouTube feel like it's a different website, Swatch's website.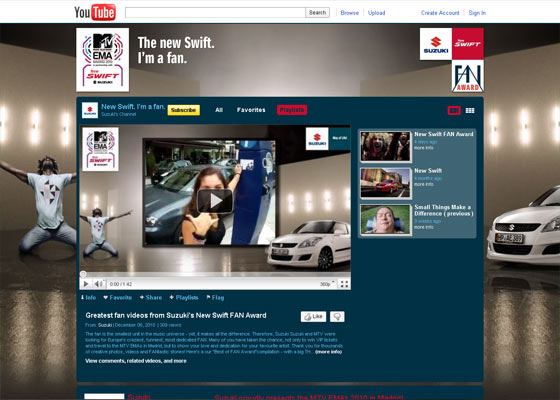 Suzuki
Although Suzuki's overall brand is all over, I really like their branded channel. It's simple, clean and funky enough to set them apart. Honestly I think they should take this style and apply it to their other sites. You can take a look here at their website and you'll see what I mean.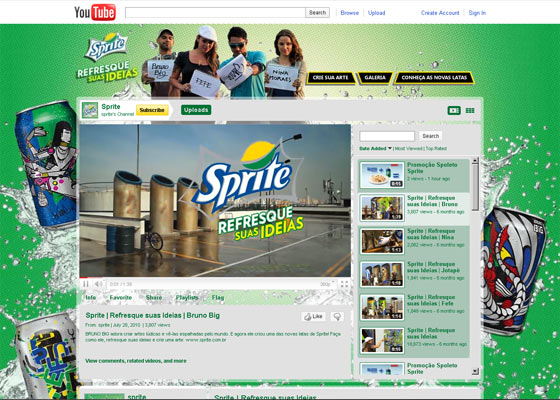 Sprite
Bright, lively, and fitting that's all i have to say about Sprite's International YouTube design.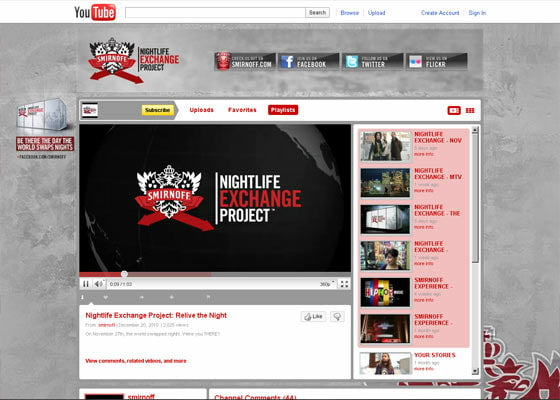 Smirnoff
I absolutely love Smirnoff's design. Not only is it appealing, but it works. The design reinforces their campaign, it's user friendly, and drives people to other social channels, such as: Facebook, Twitter, Flickr and their website. It's very well done, so I give it 5 stars!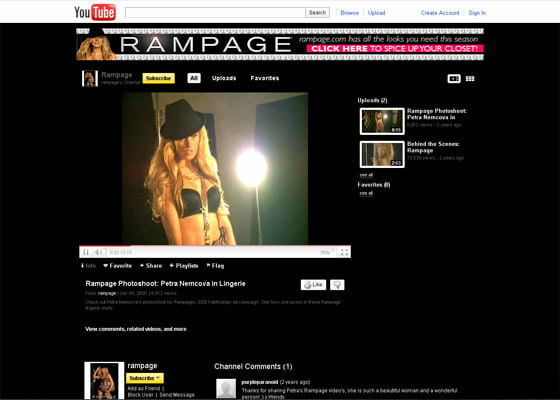 Rampage
Who doesn't like fashion and YouTube? Well, the two are blended together rather nicely I would say. The simple banner and colored background make it intriguing.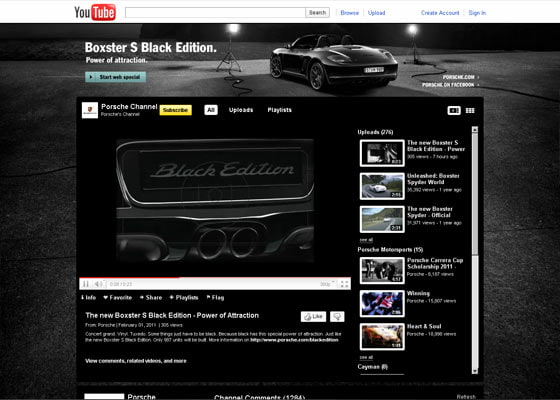 Porshe
Who doesn't like Porsche or strive to own one? Especially the sexy new one they have featured on their YouTube page. Boxter S Black Edition….mmmmm. It makes me shiver when I think about driving one on PCH in California (ooooh, someday). Anyway, back to Porsche's design. It's excellent! The seamless integration of the header with the background is top notch. Their use of the navigation to drive people to their other profiles and campaigns makes it even more sexy.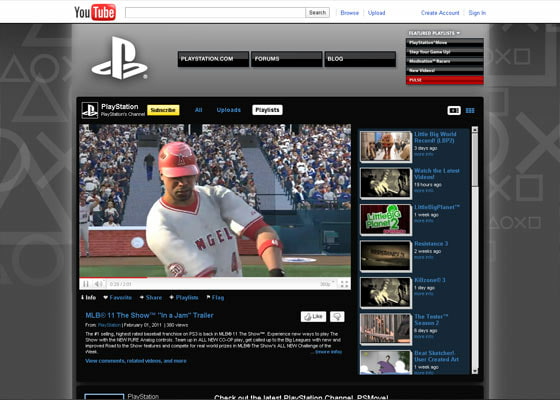 Playstation
I'm not much of a gamer, but my future stepson surely is. His 10th birthday was just this past weekend and I was researching (for a gift of course)…hopefully he doesn't read this…eh, who am I kidding he wont find this. Let's just say, this design definitely caught my eye.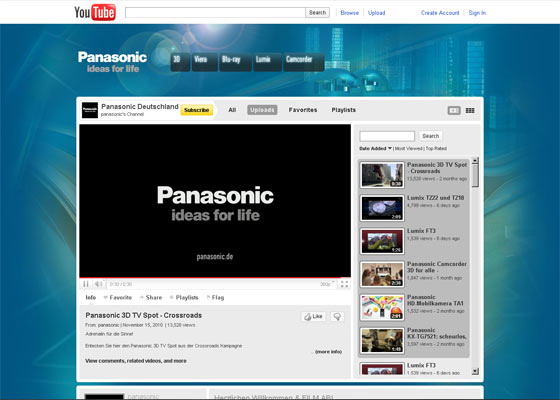 Panasonic
Hey, Panasonic if you're reading this, I could really use a new TV and I really love your YouTube page! With that said, let me tell you why. For one, I love the use of the simple navigation at the top of the page. And for two, the background being so subtle really lets their logo shine (no pun intended).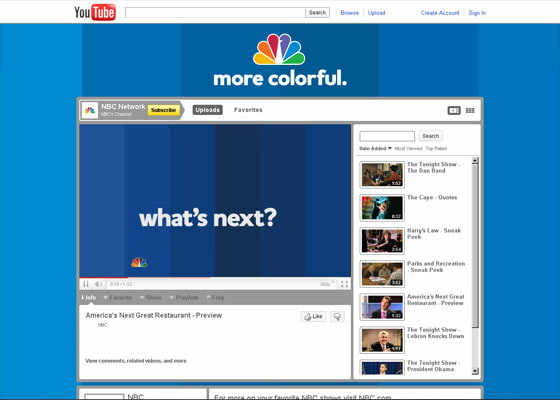 NBC
NBC went minimalistic on us, and it's spectacular! OK, so maybe it's not spectacular, but it's very attractive. Simple and to the point.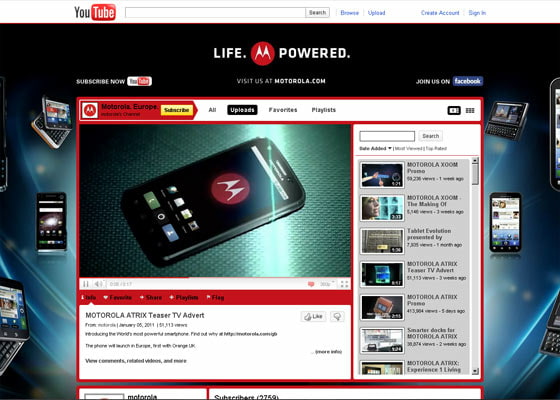 Motorola
Who doesn't love flying phones…well, only if their not yours. Motorola does a great job showcasing their product and driving people to their other social profiles where they can further their conversation about how people drop their phones in the toilet at the bar the night before or run over their phone with their car. Either way, Motorola, you get an A for the day.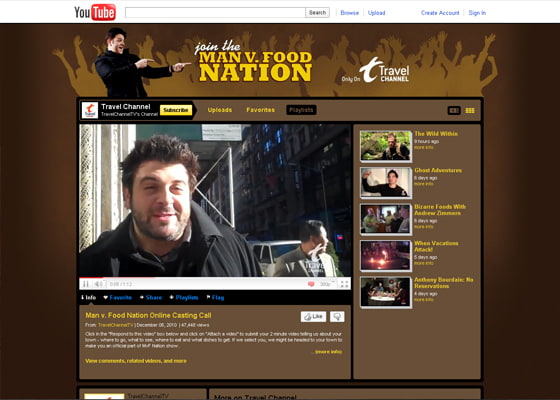 Travel Channel
ManVs.Food, what can I say besides, "I'm hungry for more"?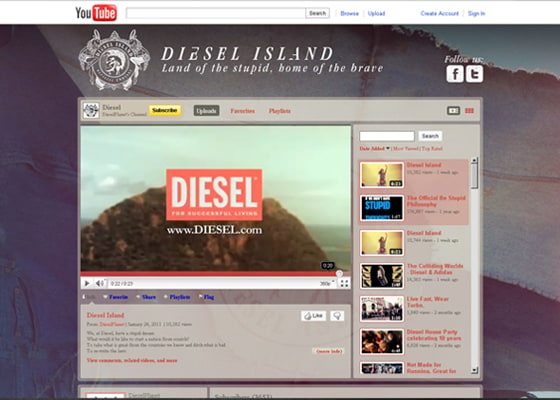 Diesel
Quoted directly from Diesels Branded page, "Pollution, Wars, Reality TV, Corruption, The world is F@#% up." But, Diesel your YouTube Branded Channel is not. Great job, and great content.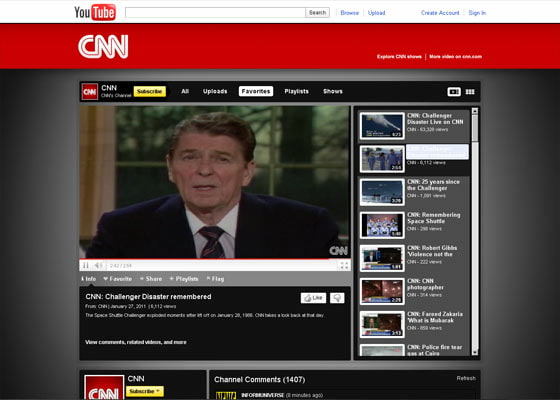 CNN
Simple, to the point, and straight on brand.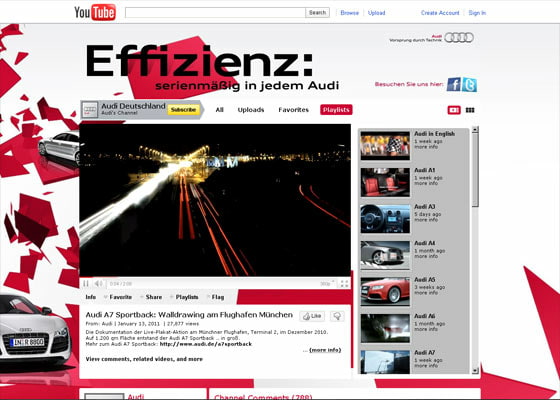 Audi
What happens when you mix amazing cars and YouTube? You get amazing brandedchannels. Even when you cant read what it says you know what to do.