Oneupweb : Inspiring Ads Make You Think
I wonder how they picked the pizza delivery guy? Brilliant—though it makes me wonder what kind of adhesive they used, because I would be upset if it ripped paint or left sticky stuff on my door.

This ad is interesting, although it falls a bit short because your not sure of what it's for, or what the intended message is. Conversely, that same lack of information certainly keeps you thinking about it in an attempt to draw your own conclusions!

What a B.A. (that's acronym for bad a*s, in case you were wondering…) way to showcase a movie!

Up Next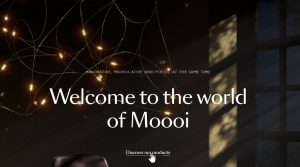 Across the web, animation is a powerful tool that businesses use to create compelling and useful experiences. But adding it to your site and making sure it's effective can be tricky, at best. Let's break it down and discuss the benefits, how we make it happen, and some examples of animation design. Benefits of Web...