Oneupweb : Internet Ad Spend Rising — What This Means To Your PPC Campaign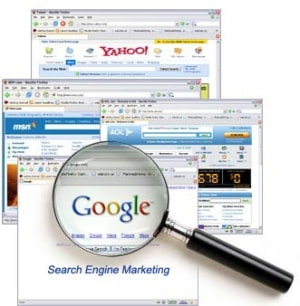 According to the IAB (Interactive Advertising Bureau), internet ad spending dropped in 2009 for the first time since the 2001-2002 economic recession. Although overall ad spend dropped in 2009, the last quarter of the year actually showed a 14 percent increase from $5.5 billion to $6.3 billion.
So what does that mean in the context of small or mid-sized businesses looking to seek returns by advertising online? It means that the small blip we saw last year of reduced ad spend is probably over, as more advertising budget is being allocated to the online space.
As competition rises, it is no longer a matter of getting ads out there enough times to hit campaign return goals. With fierce competition in every click, it's time to get creative and create campaign efficiencies that will give your SEM campaigns a decided edge over your competition.
Here are a couple tips to get you started:
Optimize for High Quality Scores
Achieving high quality scores on large ad platforms like Google will enable your campaigns to gain an edge over your less-efficient competitors. With high quality scores, you pay less per click for the same ad position as a campaign with lower quality scores. Gaining high quality scores is a matter of relevance—it's done by closely matching the keyword to your ad copy, and then the subsequent website and landing page. It is also important to note that Google also has an account-level quality score that is difficult to quantify, but it is a compilation of all keyword quality scores in the account.
Bidding Strategies
If you have been able to create a campaign full of highly target and high quality keywords, you already have an edge on your competition. The next step in getting more for less is developing a bidding strategy. Just because you may be paying less per click than your competition, that doesn't mean you should always be bidding to the number one ad position. Your ad should at least appear on the first page of the SERP, or not at all. However, let the higher spending competitors fight for the top three spots, and reap the rewards of low CPC in the four to six positions. You may not be able to dominate top-level category searches in the same way as a large advertiser, but by maintaining some visibility on the high competition keywords, you will be able to get the advantage of high exposure for your brand without the premium price tag.
Internet ad spending is unlikely to decline any time soon—but if you get creative and are resolved to out-smart your competition, your PPC campaign will be primed to produce a high level of return.