Oneupweb : Is Black Hat SEO a Necessary Evil & was Elvis a Woman?
There are a couple of interesting articles over at SearchEngineWatch.com this week. Both offer food for thought and good advice. One of them is White Hats: This is Why You're Getting Beaten by Gary-Adam Shannon. The other is Title Wars: Attention Grabbing vs. Optimization by Jennifer Van Iderstyne. If you're an industry veteran, you have discussed these two topics at least ten thousand times. If you are new you to SEO, you should read these both closely as you will learn a few things.
You should rightly feel a bit uneasy about what Gary-Adam Shannon has to say. He recommends adding black hat techniques to your SEO mix. Perhaps there's some truth to his statement that black hats beat out white hat techniques time and time again. I think this may be hard to disagree with. The tough part about this is that, in our experience, we see few companies doing the white hat work the right way.
The search engines have not made it impossible to earn solid search engine positions through white hat techniques. The real problem is few companies realize how much work they need to do in the white hat arena to succeed. I don't know the exact reason, but I suspect many companies think they "did optimization" or as one person said to me, "My site was SEOed by my design agency." When I looked at the "SEOed" site, it was a nightmare. It amounted to SEO-lite at best. It was really poor work, yet this person had been told it was sound. There was nothing black hat about it, but what was done only scratched the surface of what a good white hat project should look like. It certainly didn't position well for any important keywords. So how the heck could they call it optimized?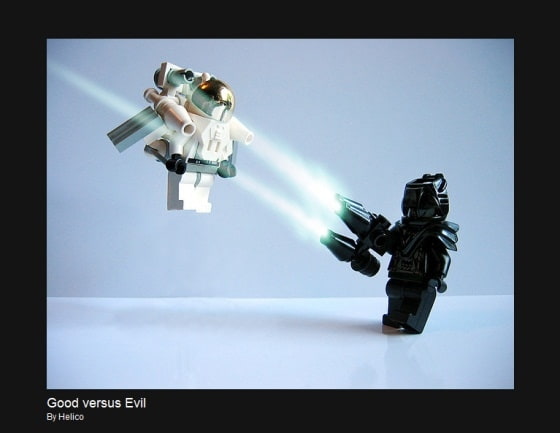 Gary-Adam, I like your article, but I think companies should get serious about their white hat approach before jumping to the black hat. White hat SEO is about hard work—elbow grease. Companies and SEO firms are partners in white hat SEO, and everyone should understand what is happening and why. Black hat SEO companies fly under the radar. It may be very difficult to understand what they are doing and what the implications may be.
Jennifer Van Iderstyne really brings out the best in white hat advice. I like to say it this way—SEO is both science and art. The science of SEO is giving the search engines what they want (hopefully via white hat techniques). The art of SEO is giving users what they want. Jennifer nails it on the art point. You need relevant, keyword rich titles—but make sure they pop or you will miss the click.
SEO will never die, but it does change everyday. If you are not sure how to move your site to the next level in the organic search listings, give Oneupweb a call. We have been at it for more than a decade.