Oneupweb : Is Facebook Trying to Squash Groupon?
Facebook launched "Deals" last November. Basically, this featured allowed businesses to offer deals to people who check-in to their brick-and-mortar location via Facebook. Several people, including myself, thought that Facebook was taking aim at Foursquare. Now I wonder if they have their sites set on the latest craze—Groupon.
Inside Facebook announced today that Facebook is encouraging users to subscribe to updates for deals launched in their geographic location. While this is only currently open to San Francisco, San Diego, Dallas, Austin, and Atlanta, Facebook is expected to expand this list very soon.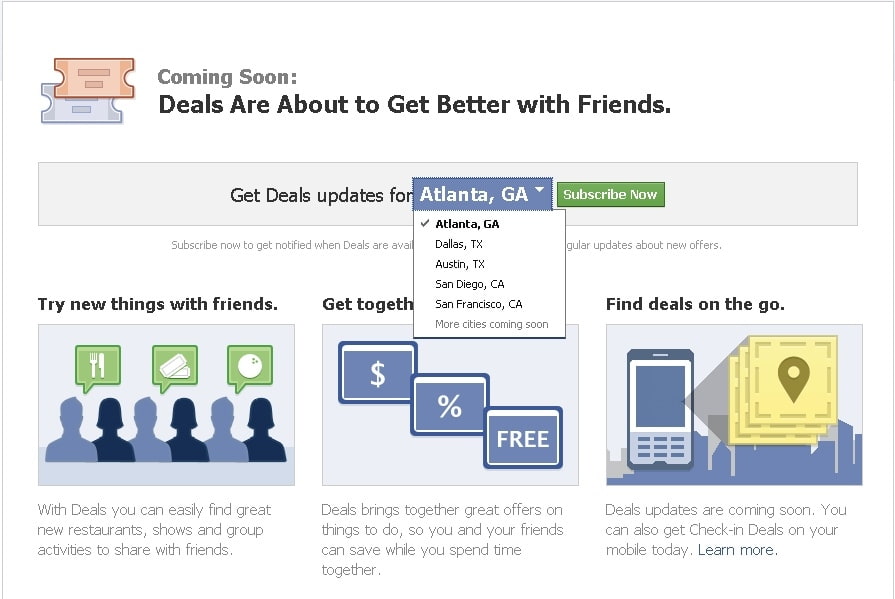 So originally they were just letting businesses launch special deals (down goes Foursquare). Now, they are encouraging people to check out deals in specific areas (down goes Foursquare, down goes Groupon). It kind of reminds me of Google's recent ploy to try to gobble up, oddly enough, these exact companies—and when they couldn't, attempt to launch the same services themselves. Google, by my account, has failed. Will Facebook?
What do you think of the special attention Facebook is giving its Deals feature? Are they out to get Groupon, or is this just the next logical step for this feature?