Oneupweb : It's all About the Grub
With the weather frightfully scary throughout most of the Midwest and the country this week, I found an interesting company while watching the weather channel. This company caters to the folks who have fallen victim to working late nights, busy schedules and the occasional winter storms (especially in Chicago). Three guys developed a website, an iPhone application and  a reputation known to literally "deliver" a high level of customer service that proved to be, well the equivalent to satisfying world hunger to some degree. With temperatures dipping well below zero at times and snow accumulations of eighteen inches per day in some areas of Chicago and lower Michigan, folks found themselves quarantined to their homes, digging themselves out and working up an appetite.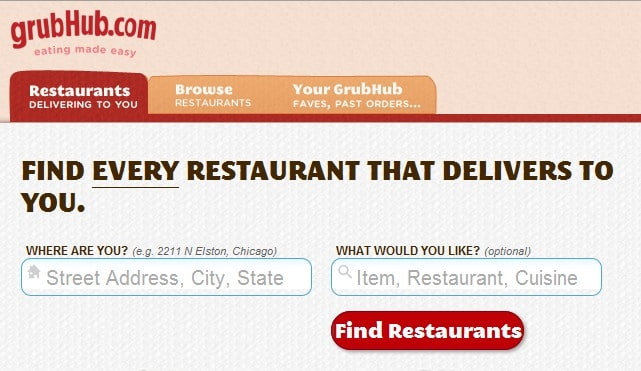 This is how it works, the Grub Hub website shows restaurants in your area that deliver to you. You can place orders by phone or directly from the site! Simply by typing in your address or zip code, you're able to find a restaurant nearby that will deliver directly to you regardless of the weather or time of day. You're able to view delivery menus, order and redeem available coupons. Once you find a restaurant you like, you are able to order online or by phone, all for free. Online ordering is simple and their customer service team ensures that every order is delivered within a short period of time, guaranteed.
How did it all begin? In 2004, the two founders, Matt Maloney and Mike Evans, were two software engineers in Chicago who found themselves working late one night, lamenting the lack of websites that would tell them every restaurant they could order from. With their first business plan on a mustard-stained bar napkin over cold drinks, and ever since then, the company's  sole vision is to be the best destination for ordering food online. Since then they've grown enormously from just two to almost 50 employees, secured two rounds of funding from venture capital firms and several angel investors, and have expanded service to over thirteen cities…and counting…
Expanding their food delivery horizons and with over 13,000 menus, 4,000+ online ordering restaurants, the Grub Hub was named the "2009 Top 50 employers for Generation Y in Chicago."  They've been  featured in the Wall Street Journal, LA Times, Chicago Sun-Times, TechCrunch and Mashable.com.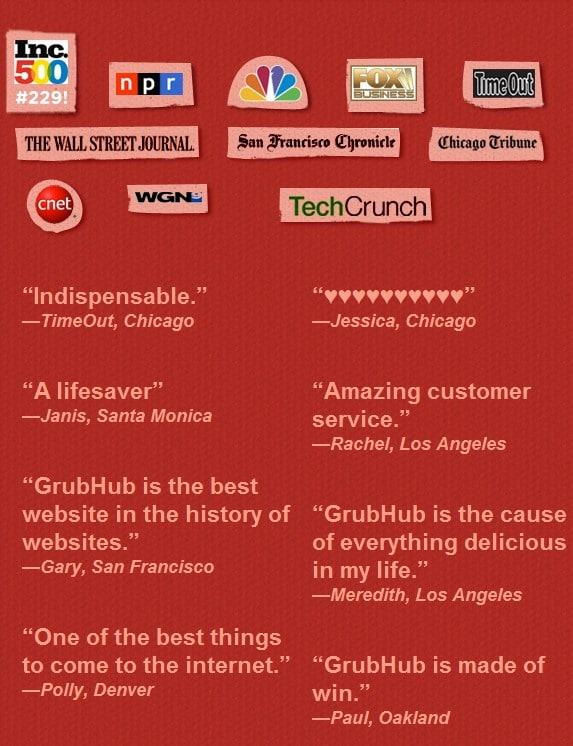 The owners were interviewed this week on the weather channel given the Midwest Storm in Chicago and surrounding Midwestern states. According to one of the founders, Mike Evans, "It's easier making one million dollars than it is in making that first dollar." I found the story interesting due to the fact that here were two guys who were pretty frustrated with wasted time spent dialing numbers,only to find out that restaurants they called were closed and their stomachs left empty. Due to their frustration, they decided to do something about it. Their result was an user-friendly website and iPhone application. Brilliant.
From a napkin to a national operation in multiple cities, that's the power of food.