Oneupweb : It's Beginning to Look…Ugly
It's that time of year again. Chestnuts roasting, tinsel shining, lords a-leaping and eggnog… noggin? Perhaps one of my favorite traditions, at least among the Island of Misfit Toys I call friends, is Ugly Christmas Sweater wearing! The tackier the better for this holiday tradition. If it has bells, fuzzy reindeer, sequins, bows and glitter…it's a keeper. Now you may think it's silly, but an entire internet empire has grown around those holiday gifts nobody wants to receive or wear in public. Entire sites are dedicated to purchasing these cheerful monstrosities from the comfort of your own sofa. There is UglySweaterShop.com where you can find an ugly sweater and all of the proceeds go to the Pugs and Pals charity. Or you can visit UglySweaterStore.com, which even has its original ugly sweater song with the chorus "U-G-L-Y-I got my ugly sweater on and I look so fly."
Most of the sweaters on these sites and others are so hilariously creative they brought me to tears. Some have Christmas ornaments affixed to them. Others have strobing lights and gaudy pins. Not everyone can look quite as dashing in their ugly sweaters as Mr. Firth here, but we sure can try.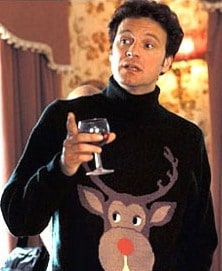 Pulling it off!
In yesterday's Fast Company article, David Zax tried to uncover the origin of the tradition. And like so many things it seems to have originated, or at least spun hilariously out of control, on the internet. And from experience I can tell you that unless you intend to hand make or inherit your ugly sweater this season, the internet is the best place to strike gold.
So when you open that annual crime against anything with eyeballs from Aunt Sally this year, smile and wear it with pride, because you've got next year's Ugly Sweater contest in the bag.
Up Next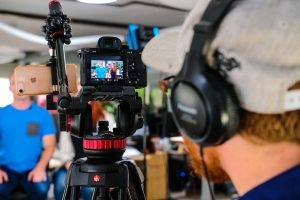 With so many avenues to market your business, determining which will garner the most ROI can be overwhelming. As you're debating where to allocate your marketing spend, do not overlook video marketing. Here are some initial reasons: Video marketing works – plain and simple. Video display ads have been found to earn 480% more clickthroughs...