Oneupweb : It's RFP Time and I'm Looking for an Agency That Can…
"Augment my reality with QR codes, and tweet my iPad app to the iPhone users of the world via an RSS feed that connects to Facebook. And, make sure the landing page for the corresponding PPC video-overlay ads that run on YouTube follow all of the principles of action-oriented design. Oh, and optimize it all for Google and all suspected Google killers I keep hearing about in the news. And don't forget the overarching social media strategy that will establish a distinct and lovable persona for my brand, further enhancing customer engagement and conversations, from which we can glean valuable insight into the needs of our audience. And then, we'll adjust our strategy accordingly and get our app in gear."
– Prospective client requesting a proposal
So…no, RFPs don't really work like that (thank goodness).
It's August, and for the marketers and media planners of the world whose fiscal follows the calendar, it's time to start pulling the big reports—figuring out what appears to have worked and what didn't is staring us square in the face.
Here at Oneupweb, August also marks the beginning of the influx of RFPs. It's a time that we like and encourage, and today my post is dedicated to making the RFP process an easier, more pleasant one—for all of you.
Here are my five simple tips for a successful planning season. Take them with a grain of salt, or even a few thousand around the rim of your frosty margarita—it is August after all.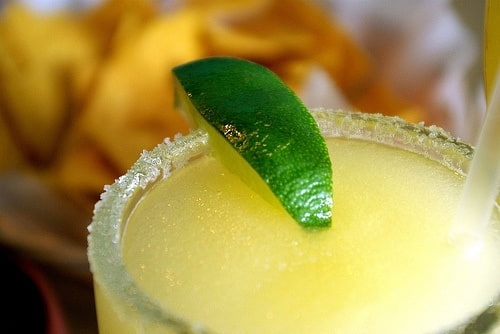 1. Curb the Fluff. But, Keep Your Enthusiasm.
The fancy noun, verb and adjective slinging…the jargon, feature vomiting—you know what I'm talking about. Keep in mind that it's nice to elaborate on your goals, but it's important to keep it simple when describing your objectives. Avoid wanting to highlight every aspect of your company, be sure to explain the key components. As an agency looking to deliver the proposal best suited to your needs, the more basic and well thought out an idea is, the better that agency can meet your visions. So, just tell us what you're really looking for and what you're really hoping to achieve. If it's increased sales, call it increased sales.
2. Be Realistic With Your Turnaround Time.
It's beyond frustrating to not be able to respond to proposal request for a brand we want to work with, simply because they've given us a 24-hour response window. You're busy and in a hurry—we totally understand that, and while we're here to meet your needs—we're busy too. And human.
3. Be Thorough.
If you have specific project completion and launch dates in mind—include them. If you know when contract and proposal negotiations are slated to end—let us know. If you're not accepting questions about the project—be sure you're clear, detailed and direct in your description of the project. Trust me, it will allow us to get you the proposal you've been waiting for.
4. Be Nice to the Planet.
Do you really need us to email you the proposal and mail you 16 physical copies?
5. Think About How You Plan to Measure Said Objective. Then Write It.
Sounds a bit crazy, I know. But, every RFP includes a project objective—and it's usually filled with puffy, but empty adjectives. For example: "The objective of this website redesign is to continue to build positive brand equity, engaged community awareness, and interest in the organization and the services it provides." Now, to decode that—what you're really saying is the website needs to (yes, positively reflect your brand) sell your services. And you'll be evaluating the success of the new website design based on…sales and new business (and maybe customer feedback). The objective is a critical part of every RFP, for both parties. So give it the time it deserves and before you write it, think about how you'll measure it.
Cheers to you, marketing strategists and planners of the world! Raise your glass, kick your feet up and enjoy this final blissful month before the fury of reports, planning and proposal review are upon you. And when you're ready, so are we!