Oneupweb : It's the Holidaze!
Finally the holidays have arrived. Between Martha Stewart and Rachel Ray, I'm sure you've got it covered. But just in case, I thought that I would offer you a few simple rules to follow as you visit family and friends this holiday season. Take note of these tips, because they will help you make that lasting impression a favorable one, instead of one that they will want to forget. Sharing your favorite Christmas video always starts the holiday off with a bang, check out this one, it's one that will cause folks to ask, "Who is this kid?"
Get ready to add some sparkle and shine to the 2010 holiday season!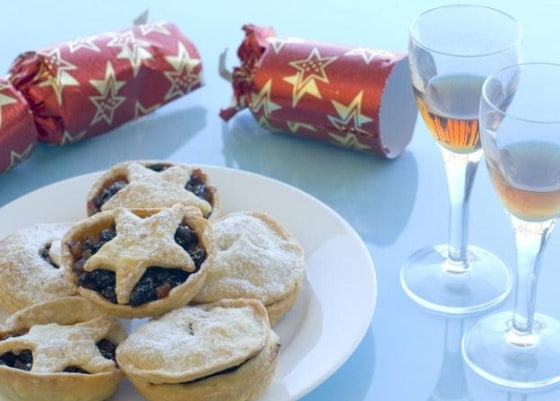 Here it goes, six important tips to keep the festivities fun:
1.      Limit your alcohol consumption: If you don't want your memories to haunt you, limit your alcohol consumption. You'll sleep better and so will everyone else.
2.      Bring your fair share: Don't be the one who feels that since you are not hosting the dinner there's no need to bring anything. There's nothing worse than someone who doesn't offer to clean up, host or bring a dish to share. If that's you, just be honest and don't repeat this bad habit this year.
3.      Avoid Facebook:  Yes, we all know that your friends are important, but remember to give your loved ones some real face time over the holidays. Uncle Harvey wants to talk about Larry King leaving CNN and he needs your undivided attention. Give it to him. Make Facebook off limits and turn off your cell phone while you're at it. Christmas dinner should be filled with quality time.
4.      Don't be rude: Sure you thought you had more time, but you don't. And that makes for an impatient shopper. Don't get upset, everyone else has an agenda as well. Let jerks be jerks, just don't be one of them. I mean c'mon, it's the holidays. Don't be a Parking Lot Scrooge!
5.      Remember to say thank you: There's nothing more irritating to the gift giver than not receiving a simple thank you. Now we all remember the scene in  A Christmas Story where Ralphie is walking down the stairs with the bunny pajamas with that look on his face. Don't wear that look, be appreciative and say thanks. Although, I do love when Ralphie's father says, "He looks like a deranged Easter Bunny."
6.      Nurture Yourself: Holidaze is not a misspelling. I use it because it is so indicative of what the holidays can feel like—a holy daze! We are so busy buying gifts and preparing foods, it's easy to forget ourselves. By the time the day arrives, we are truly ready for a holiday. Exhaustion, stress and anxiety has found a home in you! Get a massage.
And if you want to avoid the Christmas rush next year, be sure to shop online. With a few keywords, there will surely be a PPC ad that will make shopping a breeze. It's one of our online services we provide to our clients 24/7, check it out.
And if you're still searching for that perfect gift, here's one that is both cheap and yet priceless…time. Give it to your family this holiday season, because it's a gift that keeps on giving.