Oneupweb : Judge a Site by its Landing Page
I was told as a child to never judge a book by its cover. Generally that goes right out the window when it comes to finding websites of quality, amidst searching in Google. It all boils down to what we interpret at face value as being a functional website within a few milliseconds of landing on a homepage. There are general principles of design and gestalt that assure visitors to your site that they will find what they are looking for.
I come from the group of 65% of all searchers on the internet who use Google. What can I say? I can most always find what I am looking for and I have nothing to hide from "Big Brother."  They have rolled out some really useful tools over the years (excluding the instant brew of search results while you type) and no other engine has been convincing enough for me to change. Maybe if they did TV commercials on a white background depicting two guys saying "I'm a Google" and "I'm a Bing"…. I digress….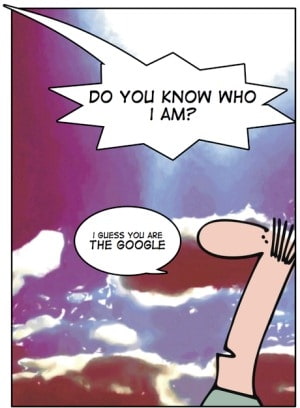 It is nice to hear that Google finally rolled out website previews in the search results page. Now, I am not saying that Google is reinventing the wheel here; however, I will say the wheels look a lot nicer on their car. Let's be honest Bing, do you really think giving me a bubble with an additional block of text is really going to help me decide the quality of a website?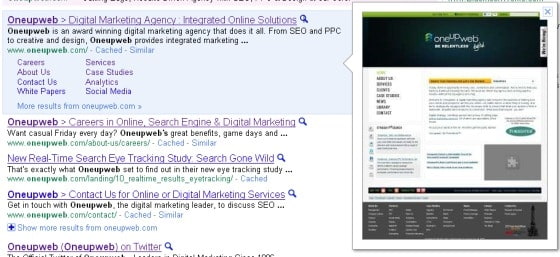 No longer will I have to go through the motions of clicking on a link, landing on the page, determining quality of the site, then having to go back to the results page if I do not see what I want. All I have to do is click on a magnify glass icon along the right side of the page and bam! (*Insert Emeril Hand Motion Here*) I get to see a full rendering of the website, as well as a highlighted region most relevant to my search query.  Not too shabby Google.