Oneupweb : KRAFT Mac & Jinx Twitter Promotion
Do you know anyone who doesn't like mac & cheese? It's basically food treason to say you don't. Growing up in my household, mac & cheese was a staple at the dinner table. However, my parents always tried to "dress it up" by adding polish sausage, bacon, or broccoli.
If you love mac & cheese and have a Twitter account, you may be in luck getting your paws on one of your favorite meals. KRAFT has been monitoring folks who have "mac & cheese" in their tweets with a promotion called "Mac & Jinx." Here's what they do:
Anytime two people individually publish a tweet with the phrase "mac & cheese," KRAFT will simultaneously send those two a message. Whichever one clicks on the link and gives KRAFT their contact information first, wins free boxes of mac & cheese.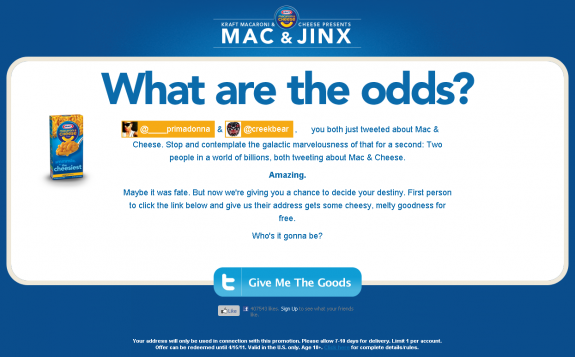 In the hopes of saving $1.49, I sent out the following tweet this morning, but I've heard nothing from KRAFT as of yet. I'll be sure to post an update if I win!

Mac & Jinx is the brainchild of Crispin Porter + Bogusky. It's a smart promotion, because not only is KRAFT gathering information about what people are saying about mac & cheese, they are incorporating a gaming aspect with the "jinx" portion of the promotion—two folks going head-to-head at the same time.
What do you think of Mac & Jinx? Will you be playing?
Up Next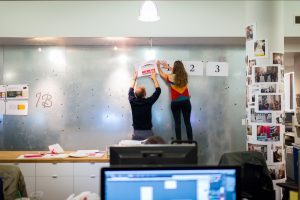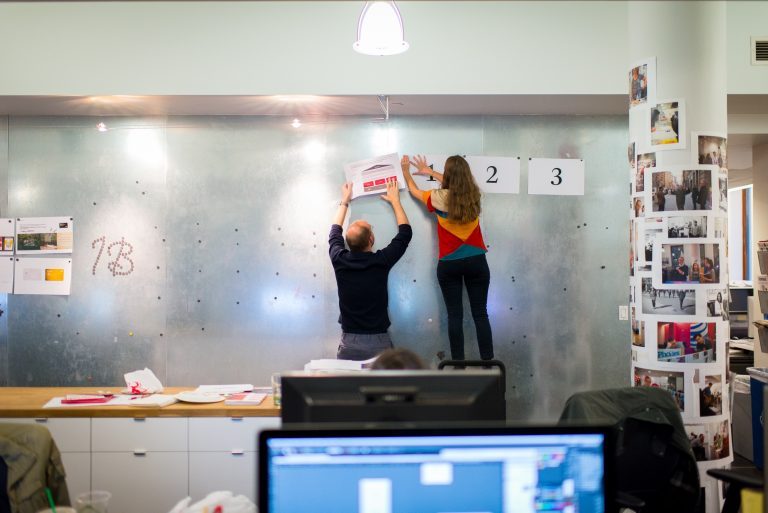 Audiences on LinkedIn are professional and have twice the buying power of the average online audience. Deciding to advertise your business on LinkedIn can be a great choice. This blog will cover LinkedIn advertising best practices, as well as LinkedIn ad types. Did you know? As of January 2020, 663.3 million people can be targeted...