Oneupweb : LeBron James' Strategic Twitter Move
Cleveland Cavaliers' star player is in the midst of deciding his next career move with the National Basketball Association. As of July 1 he is considered a free agent, which means the 6'8″ forward is now available to play on any team—for the right price.
LeBron James was a busy boy last week as he met with the New York Knicks, the New Jersey Nets, the Cleveland Cavaliers, the Los Angeles Clippers, the Chicago Bulls and the Miami Heat. (Um, Detroit Pistons? Anyone? Anyone?) And tonight he plans on announcing his next move, live, on EPSN at 9pm.
During this free agent frenzy, James has started a timely Twitter account—@kingjames—at the behest of friend and New Orleans Hornets player Chris Paul: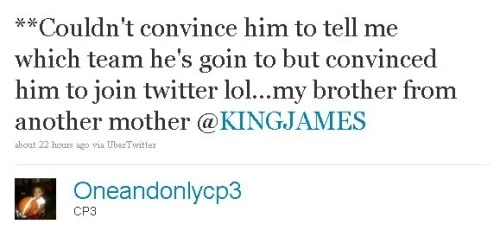 At the time of this blog posting, and nearly 24 hours since James' first tweet, @kingjames has 222,633 followers. And, according to Mashable.com, James obtained 150,000 followers in just 7 hours.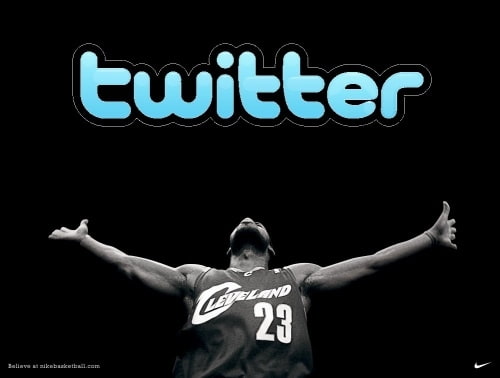 I curtsy before King James of NBA Land at his strategic marketing move. It could be unintentional on his part, however, I highly doubt it.
James has some seriously awesome timing both on and off the court, and starting this Twitter account was some seriously awesome timing indeed. This guy has loyal fans, especially in Cleveland. And if he decides to leave that city and go to The Knicks, The Bulls, The Pistons (my vote) or wherever, Cleveland fans are going to be a little unhappy. Why not save face on Twitter where James can engage with potentially irate Cleveland fans and his newly adored Detroit fans?
A girl can dream, can't she?
Where do you think James will decide to go? Will you start following him on Twitter?