Oneupweb: LinkedIn Adds Product & Service Tab to Company Pages
Early last week, LinkedIn announced an interesting new feature for its Company Pages. Only issued to 40 major companies, LinkedIn's new Product & Services tab for Company Pages offers businesses the opportunity to feature—you guessed it—their products and services to LinkedIn users. LinkedIn states that it will roll out the feature to all Company Pages sometime soon.
Users can see a product overview, how many LinkedIn "professionals" recommend the product, and also read what the evangelists had to say about it. Below is a LinkedIn image of the new feature: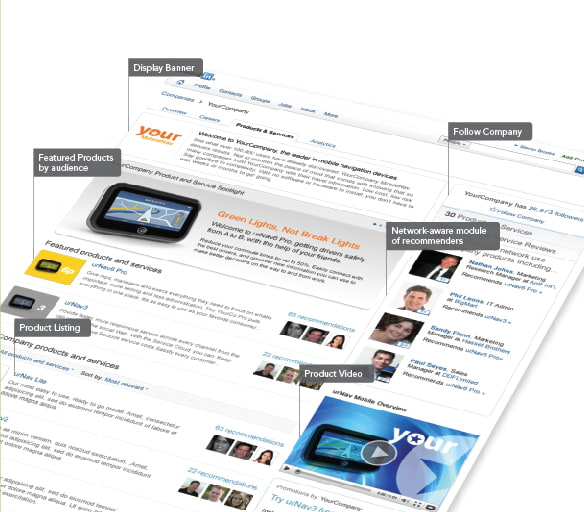 This is a great opportunity for LinkedIn Company Pages to feature more content and enhance their presence in the professional social network. Once the feature has been rolled out to everyone, I highly suggest testing it out and seeing what type of response you receive from the LinkedIn community regarding your services and/or products.
Still not on LinkedIn? You should be if you're a professional, and especially if you're a business owner. They don't call it a professional social "network" for nothing. You're literally digitally networking with the users of this site.
And now that LinkedIn has provided more of an opportunity to showcase your business, it's time to create a Company Page if you haven't already.
Questions? Concerns? Get in touch with Oneupweb regarding LinkedIn and how your business can utilize it to your advantage. Believe it or not, there is more out there in the social world than just Facebook.
What do you think of LinkedIn's new Company Page feature? Leave your thoughts in the comments section below.