Oneupweb : Mattel's Digital Reality Video Ken-test
I spent years dressing up Barbie in her trendy accessories, rearranging her dream house furniture and of course acting out countless first dates with her charming Ken.
What was once child's play and pure imagination, seems to have moved into a grown up's reality. Get ready for Mattel's 2011 creative digital reality video contest—"Genuine Ken: The Search for the Great American Boyfriend" premieres this month on Hulu! Only 14 more days until the opener of the series. The eight-episode series will begin with eight ken-testants, who will be judged by celebrity judges on their date-ability, personalities and more. Every webisode a contestant will be eliminated and have their doll dream shattered. The last man standing, will have Ken's versatile qualities, fashion sense, adventurous mantra, and will win the title of being "The Great American Boyfriend."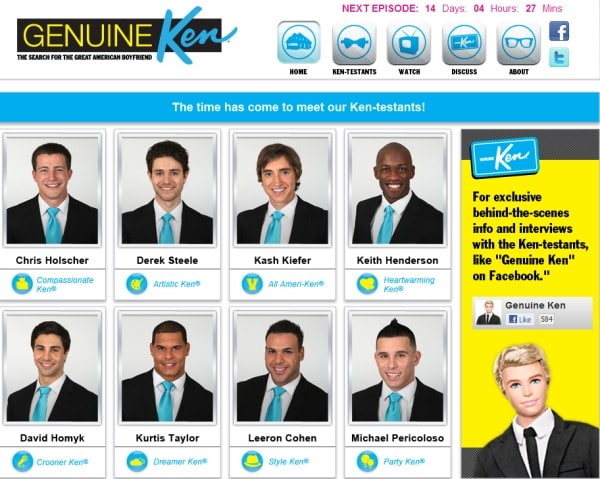 Did you notice the social media integration with the Facebook Like count? Unfortunately, as of today,  the show has only received 584 Likes, which is quite low. Considering the series isn't going to be on regular television, Mattel needs to take full advantage of social media marketing to increase its audience.
Initially when I came across Mattel's new series, I thought it was some clever ad mocking the Bachelor…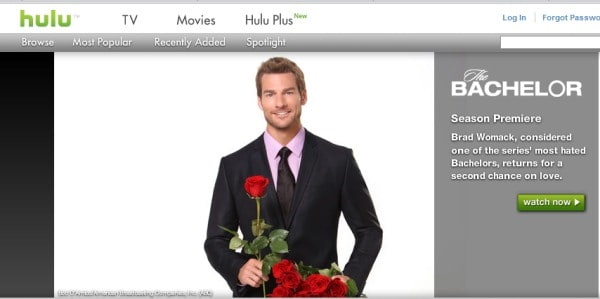 I must confess, I can't stand the "soul searching" reality shows. Although the plot of  "Genuine Ken: The Search for the Great American Boyfriend" doesn't have me giddy, the innovation of the web series does. The toy manufacturer is brilliant to market to an audience (adults, not children) who have outgrown their dolls and other products, by targeting them in a new-age way.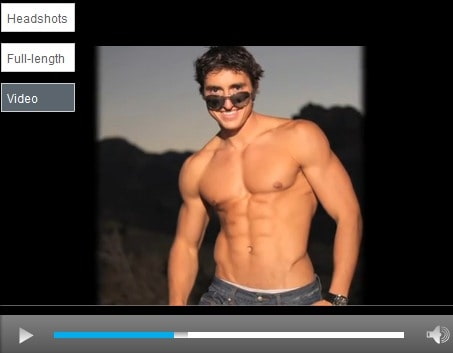 Now, it's a must to visit GenuineKen.com to understand I'm not making this up. On the site you can watch mini video clips of the contestants, which are rather humorous. Or if you fancy checking out Ken's vintage and retro looks the site provides some timeless styles.
Aside from the plastic and fake idea behind finding the ultimate boyfriend, I salute Mattel's latest marketing scheme and suggest they start making the digital show viral by implementing more social media strategies.
What are your thoughts on Mattel's tactic? Do you think their digital reality series will be popular, successful or lame?