Oneupweb : Mediocrity
I stumbled across a great viral campaign (a series of videos) today that's had me laughing ever since the first line of the first video. It's for Subaru's new vehicle called the Mediocrity. The videos are executed perfectly and they're super funny. And the microsite is designed very well—who doesn't love a little beige-on-beige action? If I had more than 2 thumbs, they would all be up in the air for this campaign. Heck, I am definitely more likely to buy a Subaru now, or at least keep them on the radar for my next car. I am really tired of driving around and people noticing me.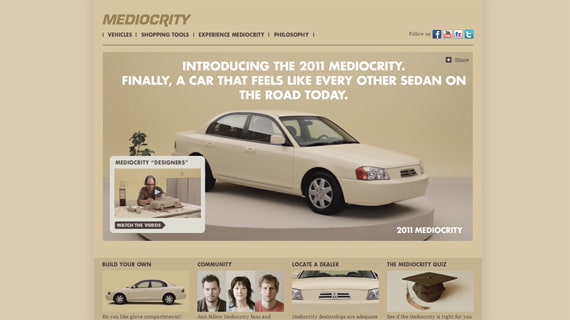 Up Next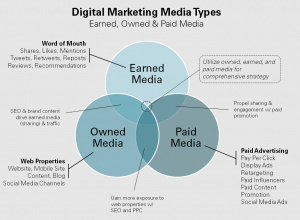 In order to generate quality website traffic and efficient ROI for your business, you already know you need content that's compelling and useful to your target audience. But website content creation is not enough. A great strategy combines different types of media for optimal performance. Let's talk about earned media vs. paid media vs. owned...