Mobile Marketing – What Are You Waiting For?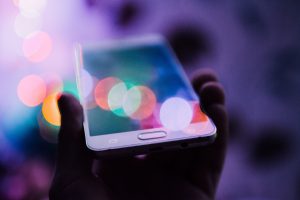 As many of you know, I've been an avid follower of mobile marketing advancements for years. And over that time I've documented a lot of it right here on StraightUpSearch.
I remember getting excited about the marketing potential of direct text message ads and the possibilities involved with taking a frozen slice of the internet with you via Webaroo. The changes that I've watched unfold in just a few short years have motivated me to trade in my cell phone for an iPhone and my desktop for a laptop and a netbook.
In fact, when I think about all of the things that I never dreamed possible, which I now take for granted, I'm not only reminded of how far we've come, but of what is truly possible.
The only thing that really, truly, still surprises me about mobile marketing anymore is how many companies are not taking advantage of it. Why, in this world of "make every marketing dollar count", would we drag our feet with a channel that holds so much potential?
Hazardous to our health or not, mobile devices are here to stay, and so is the opportunity to reach your audience wherever they may be at the moment. So what are you waiting for? Give your mobile marketing strategy a kick start. Whether it's setting up a mobile version of your site or developing a custom mobile app, now is the time to take that next step in your mobile marketing efforts.
And don't forget to let me know what you are currently doing, or planning to do, with mobile marketing. I'd love to hear your thoughts.