Oneupweb: Motor Home + Rocket = 2 International Awards
A motor home and a rocket are both unique modes of transportation—both of which ended up driving Oneupweb to not just one, but two Business Marketing Association B2 Awards of Excellence!
Two Awards of Excellence recognizing two extremely different campaigns is just one of many examples of how Oneupweb isn't constrained when it comes to  innovation and talent.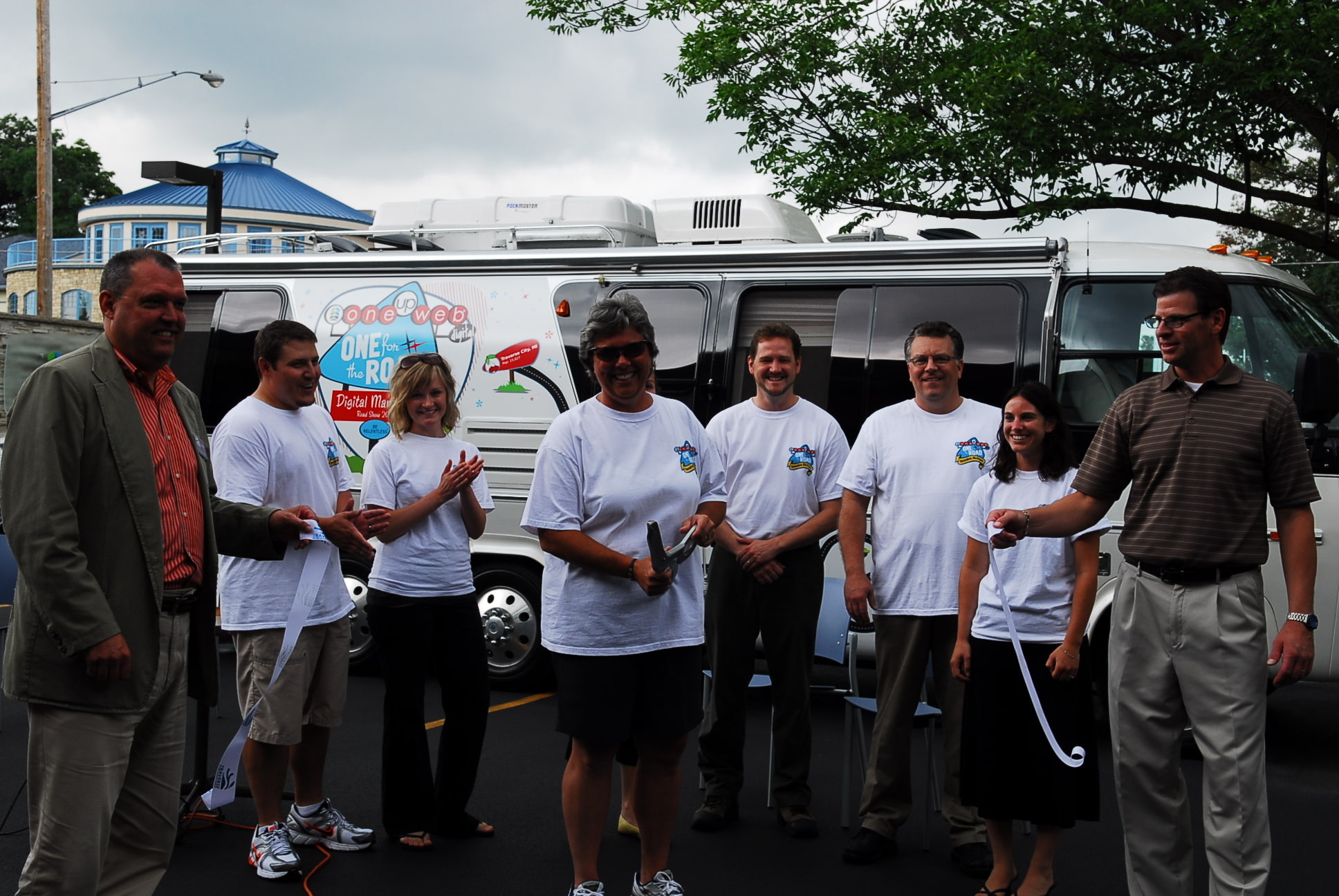 Oneupweb's community outreach program, the One for the Road: Operation Michigan tour, has been recognized once again for its creative philanthropy. Last summer, our CEO, Lisa Wehr, had the brilliant idea of providing the state of Michigan with our digital marketing services and consultations for FREE! And to make the act even more playful and enticing,  Lisa and staff packed into her 1970's motor home to travel to the very backyards of Michigan business owners, professionals and entrepreneurs. Venturing to Ann Arbor, Lansing, Grand Rapids and ending in our stomping grounds—Traverse City—Oneupweb was able to help a number of individuals with implementing digital strategies in their marketing mix.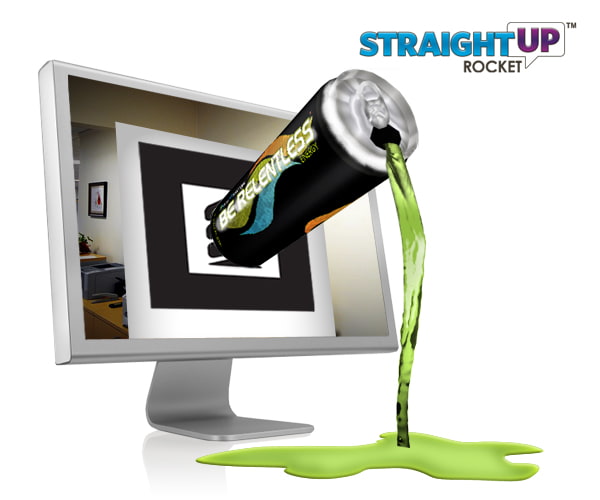 And the motor home was just one vehicle that led us to an international BMA B2 Award of Excellence. We were also honored with a second BMA B2 Award of Excellence for our augmented reality piece, the StraightUp Rocket! This 3-D work is out of this world…and no, not just because it's a rocket.
Whether it's giving back to our community or developing astounding projects, here at Oneupweb we enjoy what we do and we do it with passion and sincerity.
Most importantly, we live by our Be Relentless™ mantra. Thank you to the BMA B2 judges for recognizing that.