Oneupweb : My Love Affair with @BPGlobalPR
Brilliant. That's the only word I can think of to describe my latest online obsession—@BPGlobalPR. For those of you who don't know about "him", here's a brief background. BP (as in British Petroleum) had an explosion back in April. That explosion caused some oil to leak (some referring to hundreds of millions of gallons). Of course, as soon as this happened the internet began buzzing with comments and speculations—especially on Twitter. The real BP didn't really have any sort of response on this social network. And then one among millions setup an account and began tweeting for the oil company. Except this time, it wasn't all PR-speak. As he had no real affiliation with the company, the man behind @BPGlobalPR could say whatever he wanted. And he continues to do so today.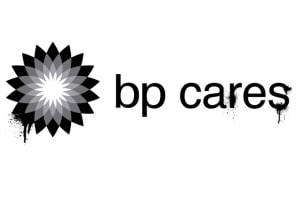 Sure, it's a spoof Twitter account that highlights not only the disaster in the Gulf of Mexico, but also the disaster that is BP's public relations department. But it's gone beyond that. The account sells t-shirts to raise money for relief efforts, and every penny they make goes to the Gulf Restoration Network. Just how much is that? More than $20,000 (at least). And they've embarked on a social media campaign that is taking word of mouth to a whole new level.
Basically, they encouraged anyone and everyone to take their "BP Cares" logo, and use it any way possible to help the most number of people see it. Those that participated in the #BPCarescontest were encouraged to take a picture of their final project and post it to Twitter for the world to see. Check these pictures out.
Of course, the thing that I enjoy the most about @BPGlobalPR is the 140-character or less snarky comments. Here are a few of my favorites:
"We regretfully admit that something has happened off the Gulf Coast. More to come."
"Catastrophe is a strong word, let's all agree to call it a whoopsie daisy."
"Just saw a Hummer H2 driving by the Gulf and teared up a bit. Such courage in the age of the Greenies."
"Sadly we can no longer certify our oil as Dolphin Safe."
"Please do NOT take or clean any oil you find on the beach. That is the property of British Petroleum and we WILL sue you."
"The good news: Mermaids are real. The bad news: They are now extinct."
"We just saw a shark fight an octopus inside the geyser. Almost made this whole thing worth it."
"You didn't hear this from us, but the guys at Shell are terrible racists."
"Tropical Storms = 1/2 days."
What do you think of @BPGlobalPR? Funny, or harmful to a brand that could already be damaged beyond repair?