Oneupweb : OCD on ROI
How do we convince our clients, CFOs or CEOs to invest in innovation and brand engagement experiences when challenged to prove ROI for every dollar?
According to Scott Bedbury, former CMO of Nike and Starbucks, "Half of the things we as marketers should do for a brand are not predictably quantifiable." That's a bold statement in today's metric driven environment.
The truth is that marketers have become so obsessed and pressured by ROI—it's the sole determinant on whether or not to move forward with a new idea or marketing initiative. Moreover, we get so focused on optimization until we have things where we want them, and then we focus on simply maintaining them. Over time, this strategy leads to mediocrity in that every new tactic will face the same ROI scrutiny.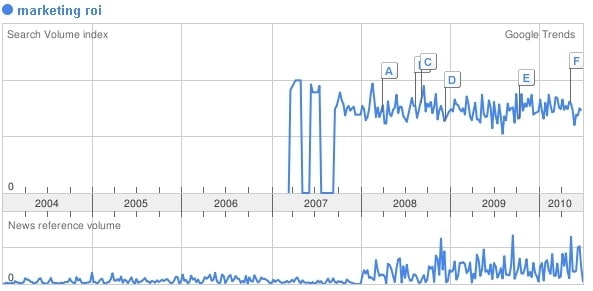 So how did ROI take over?
A big reason is the ascent of digital marketing and analytics. We can reach a massive, yet targeted audience and we can measure the return of nearly every penny we spend to reach that audience. The problem is that not every tactic or brand interaction will return an immediate profit, if any.
The fundamentals of marketing have not changed. It's still about understanding how an audience interacts and then producing innovative strategies and communications to resonate with that audience. While the tools have changed, it's not the tools themselves that deliver effective marketing; it's a marketing team not afraid to make a mistake. Marketers can learn from mistakes, and not learning in today's rapidly changing world is unaffordable.
Your new mission is to find a team that's not afraid to learn and will not settle for mediocrity. Well, we're right here.