Oneupweb : Oh, How Far We've Come
Since I can remember, I've loved the cinema. Through the decades, Pacino, De Niro, Brando and Fudd have all graced the silver screen with supreme eloquence. Now if you wonder why Elmer Fudd would be included among those heavy hitters, I challenge you to watch the inspiring performance of him and the other Looney Tunes in the 1996 movie Space Jam without shedding a tear. This movie could have been made to teach kids about overcoming the odds and having self-confidence, but more likely it was made to sell Happy Meals.
Apparently I'm not the only one with fond memories of the historic battle between the Tunes and the Monstars, the original movie website was recently posted on Reddit and has since gone viral and reposted across the web. Everyone seems to be getting a kick out of its old school basic layout and commenting on the difference in internet marketing back then.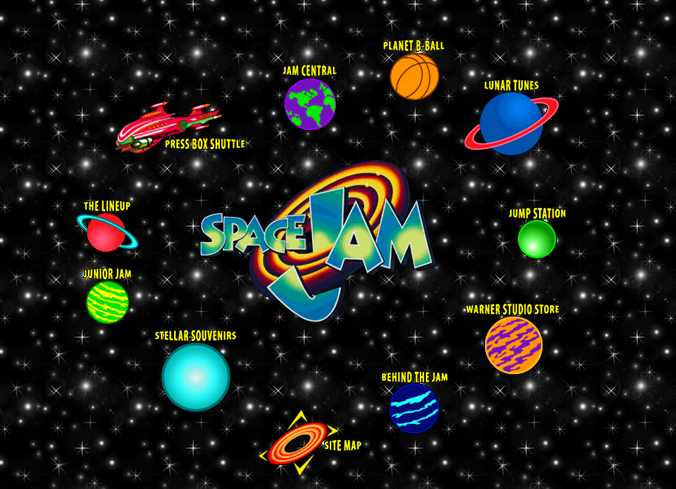 I, however, took a slightly nerdier view to this visual masterpiece (spellcheck tells me nerdier isn't a word, well it is now). A quick view of the source code revealed a jackpot of hilarity, almost on par with the awkward wording within some of the site's inner pages. Never before have I seen such strange use of source code comments. It probably wasn't Jen Braun's (original designer) intentions for me to go page to page viewing code, but I couldn't help it. Here are some of my favorite random comments:
<!– Congress shall make no law, etc., etc. –>
<!– Fame requires every kind of excess. –>
<!– Model Rocketry is fun and educational. –>
<!– Technology, Shmechnology –>
<!– Go ahead and jump. Might as well jump. –> (I thought this was a children's movie?)
The obvious leaps we have made in design and function are pretty clear. From an SEO standpoint, poor old Bugs would have a hard time getting the word out in today's digital world. Almost the entire site is composed of frames, which can be practically invisible to search engines. Thankfully, they had Michael Jordon and Bugs Bunny to drive plenty of traffic their way. And now their wonderfully bad site is doing the trick, gaining 40,000 clicks in just one day from one single Tweet alone as reported by TechCrunch.
I suppose this movie, which lasted under an hour and a half, is just the gift that keeps on giving. It is always interesting to see how far we've advanced in just 14 years; both from design to digital marketing. If you want an amazing website, you don't need any of Michael's Secret Stuff, just contact the talented folks at Oneupweb!