Oneupweb : Partner with Search, Social Media and Design Experts
It's monthly blog time and it's February. We just passed Valentine's Day and people have thoughts about being together with a loved one. That togetherness brings something special; something greater than the sum of the two people.
I always love catching up and reviewing all the blogs posted on StraightUpSearch since the last time I wrote. Two really stuck with me and I wanted bring them back up again today. Staying with the theme of togetherness I want to also share a quote that a colleague brought to my team's morning Stand Up Meeting:
"You can do anything, but not everything." – David Allen.
How fitting for the month of love. You can't go it alone. The same can be said in online marketing. If you find people you like that have the right know-how and expertise, you can partner with them to take your online marketing efforts further than you could take them internally.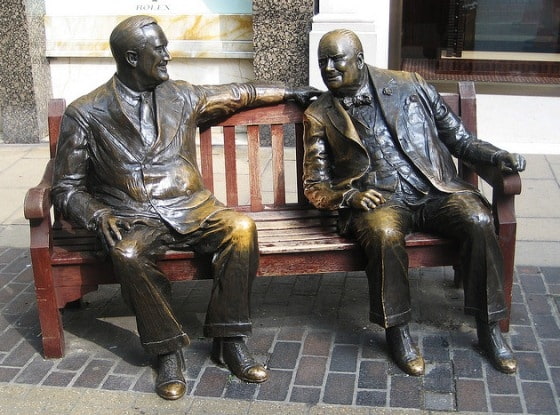 Now let's go back to those two blog posts to illustrate why many companies should be looking to augment their efforts with a knowledgeable partner.
The first was Vern's January 31, 2011 blog post on Digital Marketing Budgets. Vern summarizes the Alterian study that said 75% of marketers expect to increase their social/digital media marketing budget in 2011.
He went on to point out that 70% of the marketers surveyed have little understanding of social media conversations surrounding their brands. So, companies want to grow in online marketing, but they don't really know how to pull it off. They are going to need help.
Steven's blog on on January 28, 2011 offers tremendous insight into Twitter's new Promoted Tweets. I work with Steven and know he is the go to guy for topics like this. The guy knows his stuff.
You can do anything, but you can't do everything. Outside this building people think I am a technical wizard. "Hey Duncan, can you fix my computer?"
I really can't.
I work with some amazing people that can fix computers. I want to explain that just because I work with a computer everyday doesn't mean I know how to tear it apart and fix it. I could learn to, but why would I when I have co-workers that specialize in that area?
Who is going to fix your marketing? Who is going to take it to the next step? Your IT department? They work with computers, so they must understand social media and online marketing…right?
You can do anything. You really can. But you can't do everything, at least not by yourself. Find a partner and get together to form a team that can accomplish great things.