Oneupweb : Paul Revere's Midnight Ride
On the night of April 18th 1775, local whack-job Paul Revere took to his horse to inform the eastern seaboard that the British were, in fact, coming. Since then this psychopaths ride has been immortalized (at the expense of the other 40 or so criers that set out that night to spread the same message) and children all over the country have at least a passing knowledge of who Revere was.
The moral of this story? Branding, baby. It's all about the branding.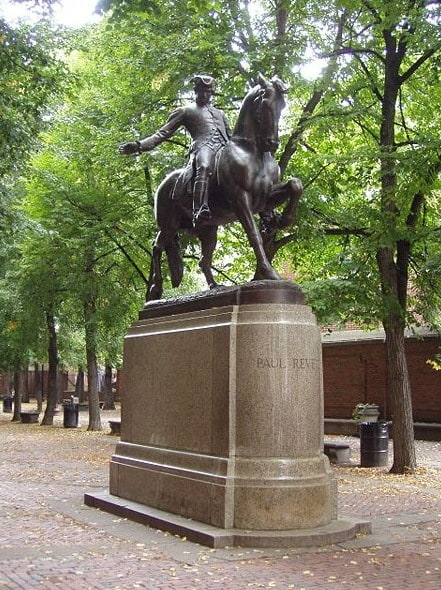 You see, Paul Revere wasn't the only man out that night. Plenty of other enraged future Americans were out to warn their fellow citizens that the British regulars were coming out. But do children read about the Midnight Ride of Joe Alepack or Chester Bland? No. They read about Paul Revere.
In business, great ideas, great products and great services don't usually occur in a vacuum. Even if you beat everyone else to the next hot idea, you still have to get the message out. You still have to work to make sure consumers know you.
Riding a horse through the night while swinging a lantern and harassing people in their homes with your cry of "FREE SHIPPING!!!!!!" probably isn't the best way to get the word out about your business anymore. It might even be illegal. So you have to find a new way to let the world know you're coming.
That's where search, social and design come in. Here in modern times, we don't wait for mysterious horse messengers to relay news. We hop on our fancy computing machines and ask a blank box what we want to know. A British invasion these days would be spread through trending search topics, twitter feeds, and rapidly propagating Facebook scams. "@lexington brits r coming get ur guns" is the new battle cry.
Nobody knows why Paul Revere's Ride was the immortalized ride. Maybe it was the sweet sound of his name or maybe he brutally suppressed the stories of all the others. All we know for sure is that Revere dominated his vertical that fateful night in 1775 and beyond.
Do you want your business to be Paul Revere, or do you want to be forgotten? That's an easy choice, I think.