Oneupweb : PPC Expansion & Exploration
Google AdWords is a huge piece of your Paid Search (PPC) campaign, eh? I suppose that Yahoo! and Bing also contribute to your efforts, or you plan to include them at some point on the horizon. But is that the end of the road? Are you exhausting all of your PPC resources?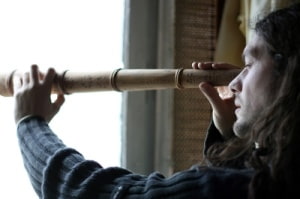 If you haven't already, it's time to branch out and explore some new PPC marketing opportunities. Don't get me wrong, Google is still the king when it comes to getting your company in front of a large and qualified audience. But there are other opportunities that allow you to get your message in front of other large audiences.
With social sites like Facebook and LinkedIn, you can target very specific demographics, while comparison shopping engines like Google Product Search and PriceGrabber allow you to place your product in front of interested consumers.
Both Facebook and Linked in allow you to create specifically targeted PPC ads that you can display to the demographic of your choosing. The targeted demographic can be as large or as small as you want it to be. Though these are placement ads, and the person seeing the ad is not actively searching for your product or service, the granular control over demographics helps to ensure that your message is reaching qualified prospective customers.
Expanding into shopping engines like Google Product Search allows you to highlight your product in a shopping environment. People conducting searches in shopping engines are usually deeper into the conversion funnel, meaning that it's likely they have already done their research and are ready to purchase. This places your product in front of motivated buyers. If you're a price leader, or offer good purchasing incentives, then shopping engines are a great place for expansion! Best of all, Google Product Search is free and can be integrated into your existing AdWords campaign.
It's really an exciting time to be involved in PPC. There are so many opportunities, outlets and channels to leverage and explore. Expanding your campaigns outside of traditional search engine platforms and into other areas could supply the boost you're looking for, and take your campaign to the next level!
Is your company ready to break through the boundaries of its current PPC efforts? Or are you ready to take your performance to the next level? Contact an expert like Oneupweb. Growing businesses is what we do, and we would love to help you reach your goals.