Oneupweb : President Obama Mentions Facebook, Google in State of the Union Address
"None of us can predict with certainty what the next big industry will be, or where the new jobs will come from. Thirty years ago, we couldn't know that something called the Internet would lead to an economic revolution. What we can do—what America does better than anyone—is spark the creativity and imagination of our people. We are the nation that put cars in driveways and computers in offices; the nation of Edison and the Wright brothers; of Google and Facebook. In America, innovation doesn't just change our lives. It's how we make a living." – President Obama, State of the Union Address, 01/25/2011
Politics aside, the guy has a point.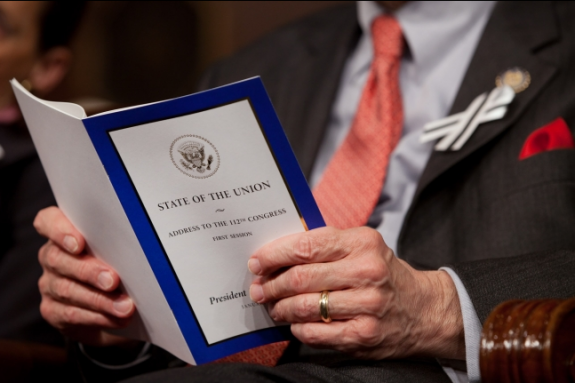 Who would have thought that a measly seven years ago—the year TheFacebook.com was launched—over 500,000,000 people would sign-up and change the way we communicate with each other. Some dudes in a dorm room—barely drinking age—changed the Internet as we know it. Did they know the impact that TheFacebook.com would have on today's society at the time? Below is what Facebook co-founder Dustin Moskovitz had to say about it: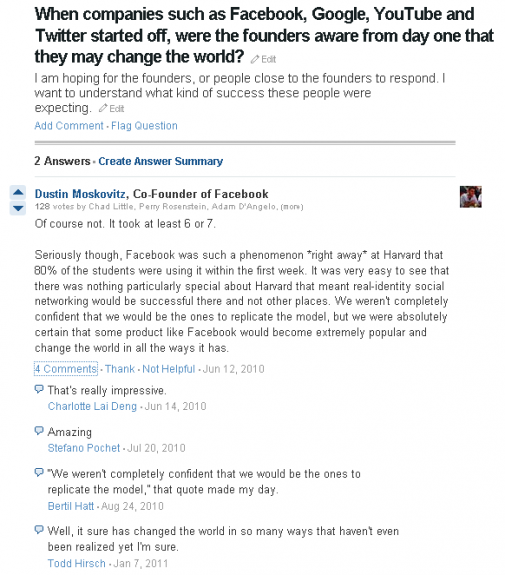 Without getting too sappy, I completely agree with Obama in that America is a nation of innovators. Is social media the next major innovation for our generation? I don't know. But it certainly has paved a new path of communication for people around the world.
What do you think America's next innovation will be? Is it already here?