Oneupweb : President Obama Turns to Old Friend (Social Media) for Re-Election Campaign
Some say Barack Obama can credit social media for his rise to the Presidency. Unlike any other President before him, President Obama embraced social media during his campaign. Now, he turns to his old friend once again, as his re-election campaign begins to get underway. Below is screen shot of Barack Obama's re-election campaign website. As you can see, social media—literally—is at the center: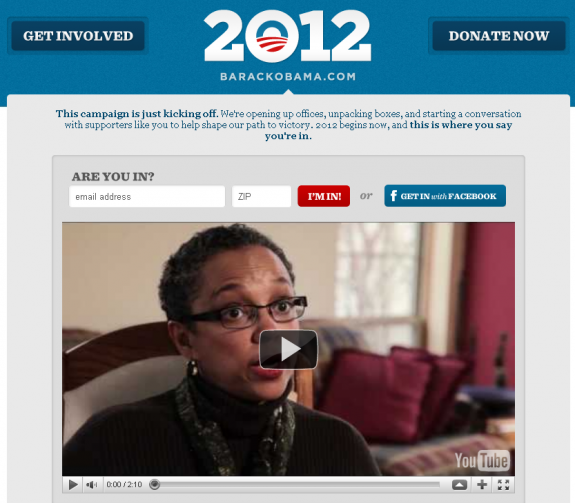 Facebook, YouTube, Twitter—OH MY! You can connect, via Facebook connect, and share instantly that you are "IN!" for 2012. Meaning that you're root'n for Obama this time around.
Now, he's not the only one who's utilizing social media. Congressman Ron Paul, for example, is also using YouTube and Twitter on his official website, as well as Facebook (not featured on his homepage). One difference I noticed between the two candidates is that Ron Paul has several unofficial fan sites and social profiles created in support of his 2012 presidential campaign—especially on YouTube.
What do you think about President Obama's usage of social media? Do you think it gives him an advantage over his competitors?