Oneupweb : Print Making More Strides
As I was getting my daily dose of Mashable this morning, I came across an article highlighting Esquire magazine's October edition for the iPad. It's clear by now that the iPad has the potential to reform the traditional experience associated with print.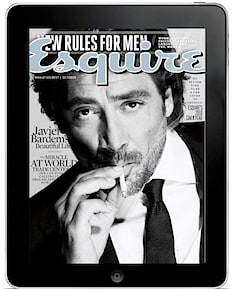 The iPad delivers an interactive engagement through animation, video, swipe-actions and more. Beyond the engagement with the actual periodical content, consider the opportunity for advertisers. The iPad makes it possible to demo products or services in a magazine, include video testimonials in a publication, and implement stronger calls to action. Even more, it's all digital—so it's all measurable.
I won't even get started on the potential for building social features into the periodical content.
What are your thoughts? Do you really understand the creative potential that digital channels offer? Maybe you have a great idea but you're plagued by indecision? Reach out to someone who can help build a foundation to that idea.
Remember, we know what happens to people who stay in the middle of the road. They get run over.
Up Next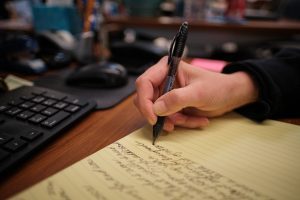 As content creators, we're continuously building content (for our agency and for our clients) to best meet the needs of potential and existing customers. While meeting those needs is important to us, the ultimate goal of content creation is always to drive leads and sales. Gated content is a valuable part of many marketing strategies,...