Oneupweb Reviews: Ning Networks Integrate Facebook
Ning is a social networking site where just about anyone can create their own social network. Many artists, athletes, and organizations use Ning as their primary web presence. Ning also integrates well with other social networking services such as Twitter. And just recently, Ning announced the ability to integrate with Facebook. Let's take a peek at this new feature and see how it rates.
The great thing about Ning is that it is very intuitive. Someone with a little web design experience can create a robust social network in no time. In typical Ning fashion, integrating Facebook with your Ning network is a snap. Simply follow the instructions using Ning's Create a Facebook App for your Ning Network page.
Once you install the app on your Ning network, you will then have the ability to publish your comments from Ning to your Facebook profile page.

This is how your post from Ning will appear on your Facebook page.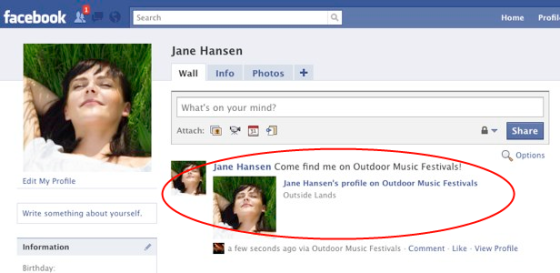 As you can see, this could be a great way to get exposure for your Ning network. Or if you're like us, with so many social networks, it's great to be able to save time by sending your updates to several networks at once.
Official Oneupweb Review: Oneup-Thumbs-Up
We have to give Ning credit here for making it very simple to integrate Facebook with a user's Ning network.