Oneupweb Reviews: 4 Ways To Schedule Tweets And Facebook Updates
Have you ever just wanted a simple way to send your Twitter and Facebook updates at a later time? Maybe you're going away for the weekend, or you're at work all day but you still want to send your friends and family updates. Here are a few of our favorite ways to schedule tweets and Facebook updates.
FutureTweets:

The great thing about FutureTweets (now Twittimer) is that you can schedule tweets simply and months in advanced. For example, you can schedule all your family and friends' birthdays, then let FutureTweets remember them for you. I'm pretty sure my grandma does this somehow with snail mail cards. She never forgets a birthday (you can't keep this secret forever grandma!).
Twuffer:

Twuffer is another free, simple, and easy to use way to schedule your tweets. The layout is clean and professional. It also includes a calendar and lists the tweets that have already gone out.
Su.pr: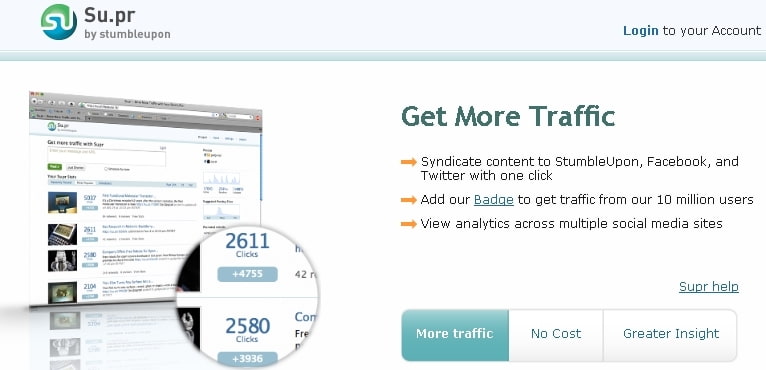 StumbleUpon is really starting to grown on me. I've always enjoyed using this site personally but now they are adding some nice features that help to simplify your social media world. For example, you can schedule updates through StumbleUpon using their URL shortner, Su.pr, and share it across your Twitter and Facebook profiles.
LaterBro: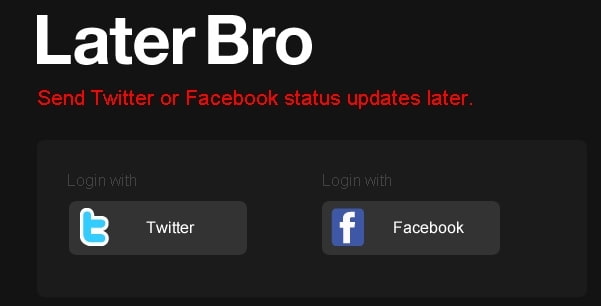 The thing I really like about LaterBro (also aquired by Twittimer) is its simplicity. You login with either your Twitter or Facebook account. Next, you're taken to an intuitive scheduling interface. You will have no problem figuring things out from there. It doesn't get much simpler than this.
Let me give a warning to those interested in automating your updates. You don't want to use these services too much, especially as a business. People are looking to connect with another person, not just automated news or updates. While these services can be useful and save time, they are not meant as a replacement for authentic tweets and Facebook updates.
Oneupweb Review: Thumbs Up (but use sparingly)
What's your favorite Twitter/Facebook scheduler? Let me know in the comments below!
Read more Oneupweb reviews on other Twitter Tools.