Oneupweb Reviews: Alice.com, an E-Commerce Site for Discount Brand Name Goods
Buying bulk never appealed to me. Who has the room to store that extra 50 gallons of laundry detergent or that huge box of 4 individually-wrapped 12-packs of toilet paper? More importantly, it's such a hassle dragging these individual items into your car and then into your home.
Alice.com may solve my need to penny-pinch without having to physically haul bulk purchases.
Brian Wiegand and Mark McGuire, founders of the social search engine Jellyfish, created Alice.com for brands to directly sell to consumers. The public beta version of Alice.com launched yesterday.
Registering with Alice.com allows consumers to budget and plan their purchases of detergent, lipstick, body wash and much more. It puts the kibosh on impulsive buying and gives consumers useful price and budget comparison tools.
Helping consumers manage household item purchases through budgeting tools while providing reminders that help them never run out and instant coupons makes shopping more convenient and organized.
Free shipping is just one more reason for me to skip the drive to my local bulk store – not paying the exorbitant gas prices to travel to buy my favorite brand-name goods always makes me happy.
Cutting out the middleman makes it easier for brands to deliver quality goods that compete on price. As a detergent snob, I like that Alice.com shows Tide is competitively priced and may even offer additional savings through an automatically applied coupon that I didn't have to find.
A minor hindrance to convenience is that I can't order only my Tide detergent. Consumers must place orders of six or more items. The idea is to better plan purchases to prevent more expensive emergency runs to the store.
Consumers may also feel put out by having to type in their password multiple times. Be sure to have your password ready every time you click on the checkout link.
Overall, this site is well designed and extremely useful for consumers looking for popular name brands at discount prices. Manufacturers of Consumer Packaged Goods have options to partner with Alice.com and list products on the site.
Official Oneupweb Review: Oneup Thumbs-Up!
Up Next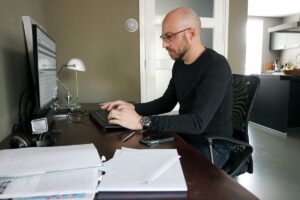 Blogs are an incredible tool for building brand awareness and even driving sales. The best way to get long-term benefits from your business's blog posts is to prioritize SEO and thorough topic planning. Here are the basics and the detailed logistics to know.   The Basics 1. Choose effective topics. Successful content marketing requires creating...